Modern Wedding Band Styles
Guide to Modern Wedding Band Styles
Talented jewelry designers have been creating fashion-forward wedding bands for centuries. Through these brands' creativity and artistry, they have brought a diverse range of styles to the realm of engagement rings. Some innovations are conceptual and symbolic, while others simply offer new ways to show off diamonds. No matter what one's tastes are, there is always a designer band to suit their style.
Pave Wedding Bands
Pave settings have a brilliant line of dazzling diamonds inlaid into the band. The name refers to paving, representing the "road of diamonds." There are several varieties of pave wedding bands available. In the channel setting, the pave diamonds are set into a crease in the ring's metal, evoking a modern contemporary look. Meanwhile, the micropave consists of multiple tiny rows for an extra complex aesthetic.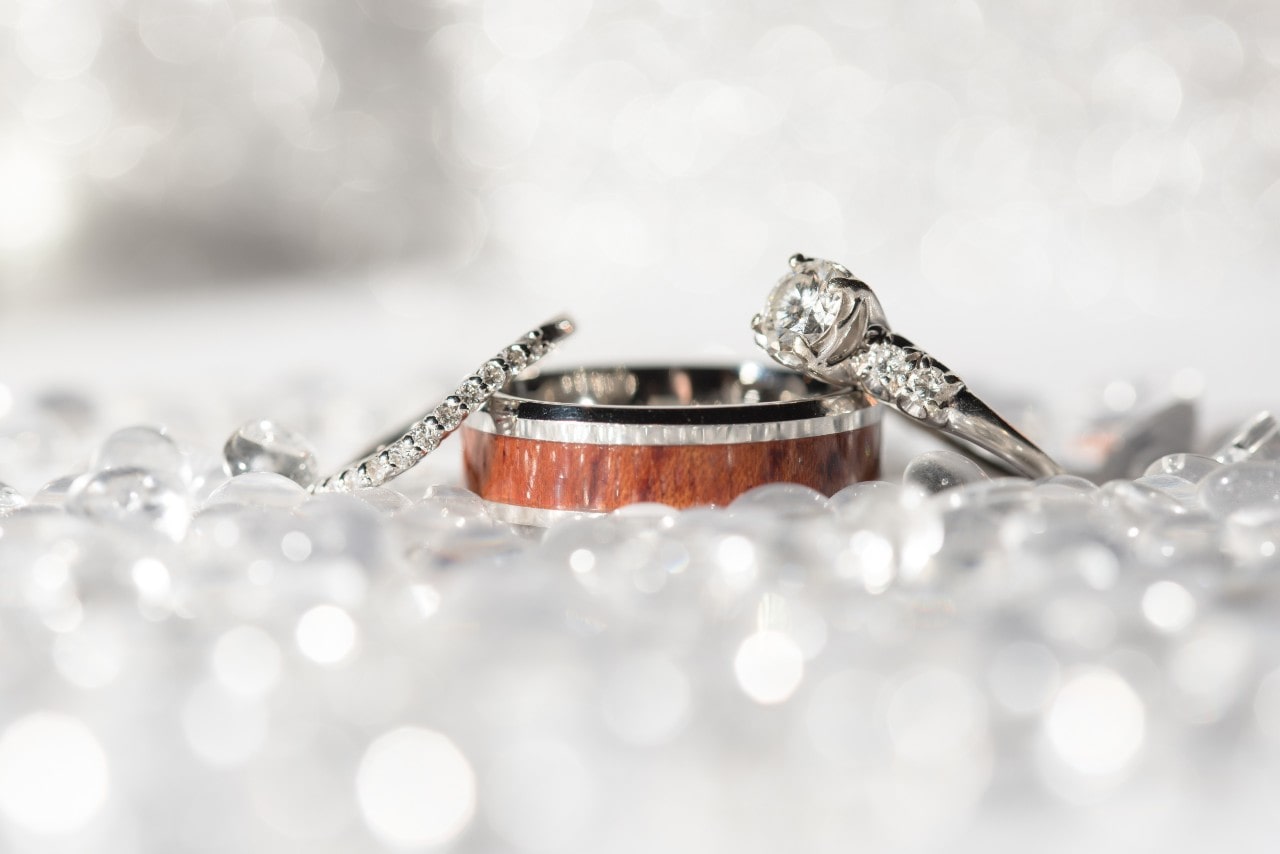 Eternity Rings
Eternity rings take the pave, prong, bezel, or channel setting a step further. In these bands, the diamonds make an unbroken circle around the ring. Their never-ending road is said to be like a marriage, lasting forever with a delightful brilliance. Designers have released many breathtaking eternity rings. Some have intricate metalwork, colorful gemstones, and other elements that make them each unique and distinctive.
Stackable Wedding Bands
Some people like to wear wedding bands alongside their engagement rings, creating a bridal stack. In conjunction with other rings, one can create an expressive and personal display of romance and fashion. Stackable wedding bands are made to accentuate other pieces, such as those found in complete sets. Slender bands are excellent for stacking as well, as they help draw the eye to a particularly spectacular engagement ring.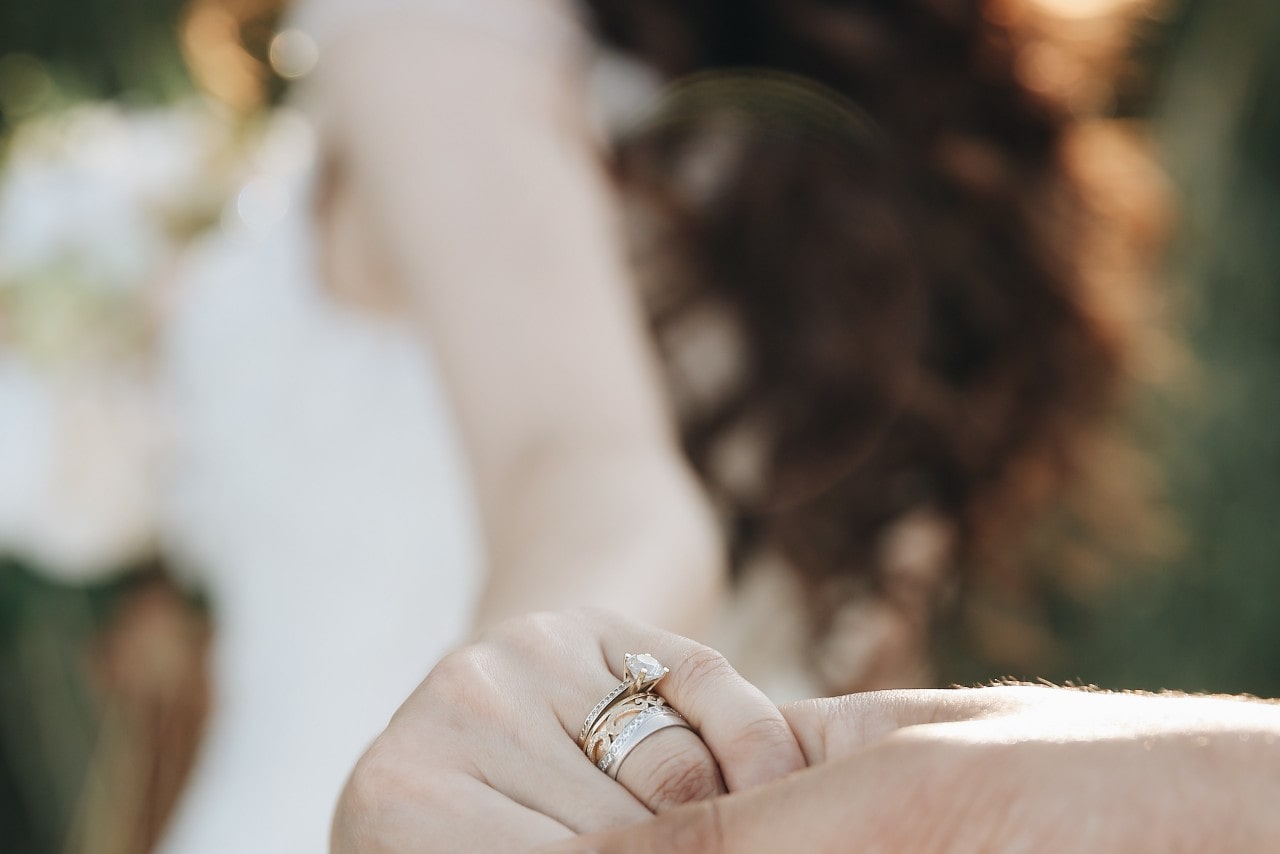 Nesting Rings
Nesting rings are ideal for a bridal stack. Made to complement an engagement ring, these pieces have a curve in the band. This is meant to surround the engagement ring's center stone, so as to allow room for the stone, but let the wedding band nestle closely to the engagement ring's band. It also further draws attention to the brilliant gem. Many nesting rings have added details on the curve to elevate this effect, such as diamond accents.
Anniversary Bands
Anniversary bands are a more conceptual innovation. On milestone anniversaries - such as a 10th or 20th anniversary - some couples choose to give their partners additional wedding bands. They are intended to be worn with other wedding bands to illustrate how love grows over time. Anniversary rings can be any wedding band, but some fill the role better than others. Nesting rings work perfectly, as they are best at accentuating rather than acting as a focal point.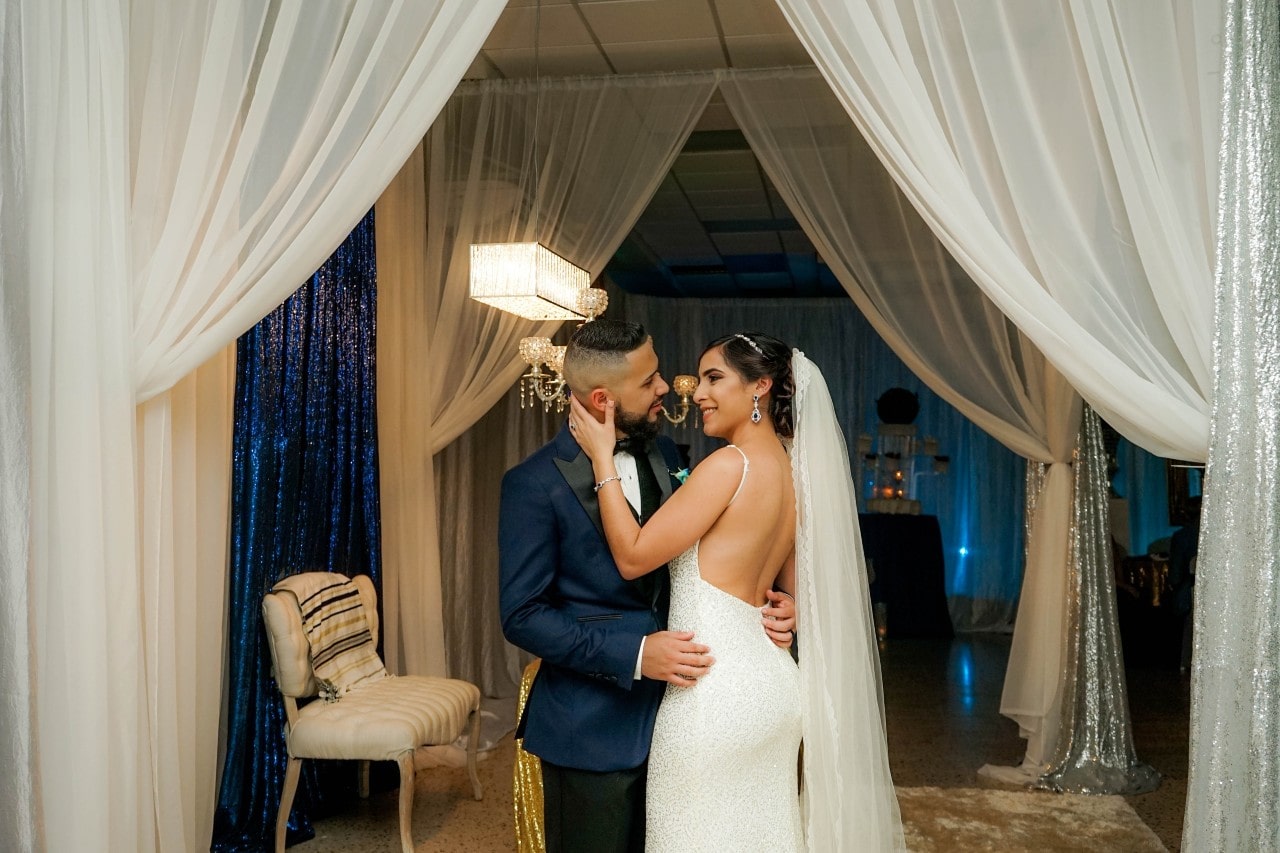 Find Modern Wedding Bands at Lewis Jewelers
For decades, we at Lewis Jewelers have been keeping Ann Arbor's couples in love with our romantic wedding bands. Our exquisite selection of lovely bridal jewelry ensures the romance will stay alive for generations to come. Request an appointment with one of our staff to ensure a more personalized shopping experience. You can contact our showroom at (734) 994-5111 or by email at LewisA2@LewisJewelers.com.