Spotlight on Gabriel & Co. Fashion: Celebrating Life & Love
April 1st, 2020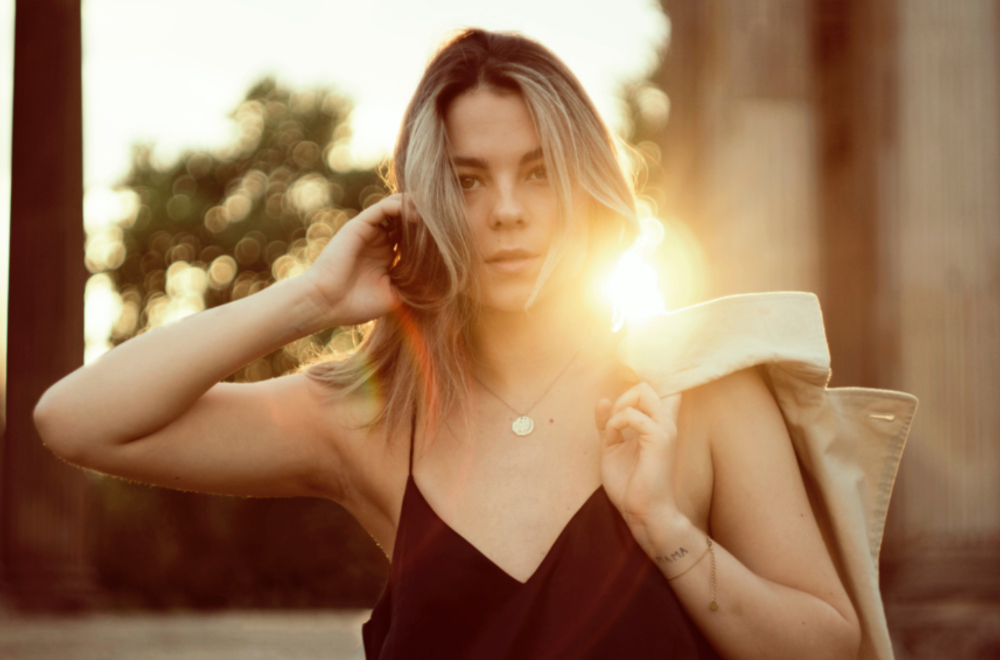 Gabriel & Co. is a designer dedicated to balance. The balance of the traditional and the contemporary. The balance of creative artistry and cutting-edge technology. This delicate balance, with the addition of enduring passion, can be seen across their fashion jewelry collections. In addition to their fashion collection, Gabriel & Co. also creates luxury bridal jewelry, with each of their pieces being crafted by hand to ensure each piece is entirely unique.
The Unforgettable Designs and Craftsmanship
Gabriel & Co. came into the industry 30 years ago when brothers Jack and Dominick Gabriel decided to share their passion for jewelry craftsmanship with the world. Although Gabriel & Co. as a brand began in 1989, the desire to craft fine jewelry developed when Dominick and Elias became young apprentices to their father, a master jeweler in his own right.
Through years of experience working with gemstones and precious metals, the Gabriel brothers built a foundation of luxury jewelry design and have continued to innovate to this day. The Gabriel brothers understand what drives people to celebrate with luxury jewelry. From an emotional resonance to an undeniable appeal, each piece of jewelry from Gabriel & Co. is meant to connect with the wearer on a deeper level than aesthetics.
Necklaces
The necklaces by Gabriel & Co. Fashion come in an array of different styles. Their white gold bar necklaces are lined with diamonds, resulting in a delicate necklace perfectly fit for a night out. Their pendant necklaces are equally radiant and feature diamond studded shapes such as a starburst, heart, or circle. Not a fan of white gold, then consider their shimmering gold pearl necklaces or their necklaces that feature mixed metals for a lovely contrast.
Bracelets
Gabriel & Co.?s line of luxury bracelets are the perfect fit for the fashion-forward woman with a craving for the nicer things in life. For a truly remarkable and eye-catching bracelet design, check out the Bujukan Collection. Handcrafted arcs of golden spheres, sparkling mini-cluster diamonds, and chains of impeccable gold circles complete their iconic Bujukan look. Its bangle-like design offers wearers a piece that evokes casual elegance and sparse dramatic touches such as a pearl or a sapphire end piece.
Fashion Rings
There are stunning fashion rings abound in Gabriel & Co.?s fashion jewelry collections. For a casual, yet refined look, discover their Stackable Collection of fashion rings meant for the person who loves to stand out. Stack rings to your heart?s content with an eclectic variety of design styles in this fashion ring collection. Choose from twisted, criss-cross, segmented, open, scalloped, beaded, and other jaw-dropping designs to mix and match.
Earrings
Gabriel & Co.?s earrings range from delicately simple to bold and elaborate, so you can be sure to find a pair to match your individual tastes. Their earrings feature swirls, circles, and other intriguing shapes that aren?t found from other designers. Explore the Hampton Collection of earrings for a nautical and preppy vibe. Radiant gold and impeccably cut gemstones are fit for any occasion. Choose from green amethyst drop earrings with twisted rope details to white and rose-gold layered open teardrop earrings with a burst of diamonds.
Fine Fashion Jewelry and More at Lewis Jewelers
Since 1921, Lewis Jewelers has supplied the communities of the greater Detroit area with the most stunning designer jewelry available. Our vast jewelry selection also includes high quality bridal jewelry and luxury timepieces. We also provide a variety of expert services, including jewelry repair, jewelry appraisals, custom jewelry design, timepiece maintenance and more. For more information on the promotions, products, and services available at Lewis Jewelers, please check out our website at LewisJewelers.com, call (877)-885-3947, or visit our diamond showroom located in Ann Arbor, Michigan today.