Take These Paris Fashion Week Jewelry Trends From the Runway to Your Wardrobe
April 11th, 2019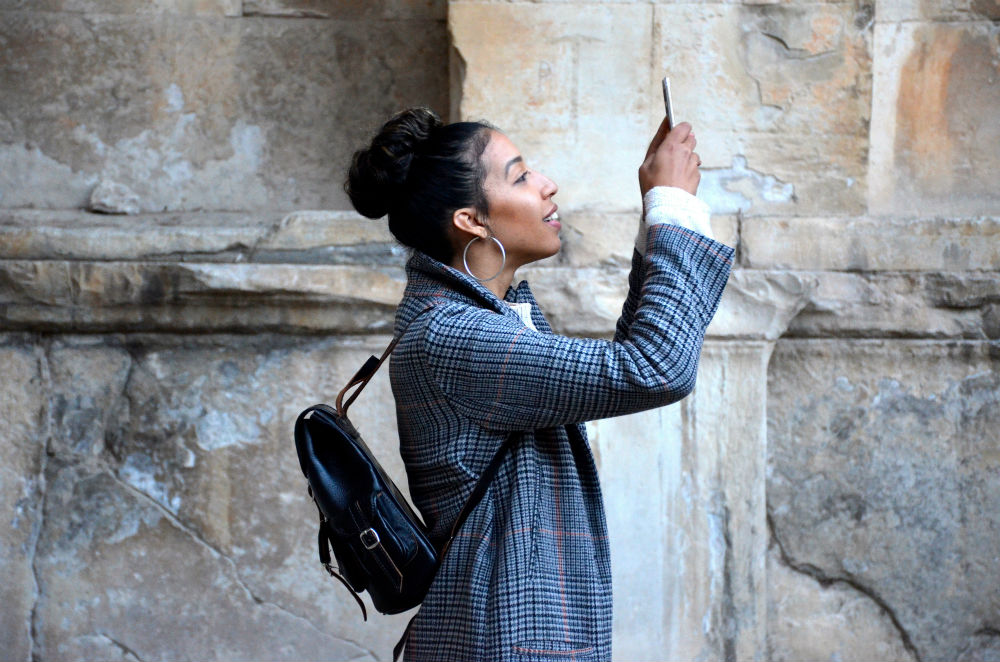 Paris is the worldwide capital of fashion, so it makes sense that this year?s Paris Fashion Week was full of jaw-dropping clothing and jewelry trends for eager and passionate fashionistas. From bright and radiant ear cuffs to avant-garde pearl earrings that hung down past the neck of the model, these fashion week jewelry trends are going to fly off jewelry display cases.
The Biggest Week in Fashion
Paris Fashion Week ran from February 25th through March 5th this year and showcased head-turning jewelry that you?ll want in your jewelry collection. The most talked about week in fashion featured astonishing sets from top designers, including the final Chanel collection from Karl Lagerfeld. His grandiose exit from fashion set the scene for a flurry of fashion week jewelry trends.
Paris Fashion Week Jewelry Trends
Fashionable accessories were featured in every Paris Fashion Week set. While bucket hats and glow-in-the-dark sunglasses made a big splash at the festivities, Fashion Week jewelry trends included oversized jewelry, feathered earrings, eye-catching hoops, stacked earrings, the punk aesthetic, and chain-link everything.
The patchwork of out-of-the-box styles can be mixed and matched for a daring personalized look. Parisians are the masters of street style and incorporating bold accessories and different styles together. Far from ordinary, Paris fashion jewelry trends allow you to showcase your unique individuality and style.
Chain-Link Obsession
For fashion die-hards looking toward the future, they will find it in chain-link jewelry. Italian designer Alberta Ferretti went all out with a collection full of sleek and fashion-forward trousers and chunky, chain-link earrings for one look. Chain-link jewelry includes striking statement pieces that can be diamond-studded or simple and elegant metals.
Get on the ground floor of this fashion week jewelry trend with the Marco Bicego Jaipur link earrings. They?re composed of three hand-engraved gold chain frames that will hang sumptuously down your ear. Made of 18k yellow gold, these drop earrings will stun on and off the runway.
Oversized Chokers
Experimental and inventive statement necklaces and chokers lined the catwalk during Paris Fashion Week. From the silhouette adornment necklace found at the Y/Project show to the oversized chain link choker at the JW Anderson event, the oversized choker fashion week jewelry trend is here to stay.
Marco Bicego?s Cairo collection will attract attention with its fine strands of yellow gold. These strands are hand-twisted to create a woven silk effect. This 18k gold Marco Bicego Cairo necklace is composed of multiple strands that are sophisticated and ornate. Their unique texture comes from the gold thread wrapper around a woven gold core.
Intricate Hoops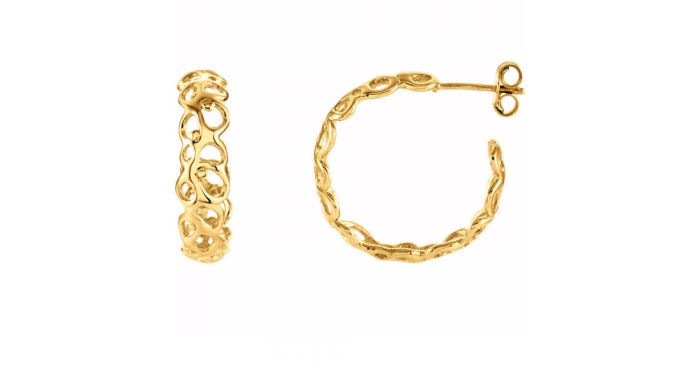 Hoops have retained their popularity for a long while, but innovative designers have added a twist to the classic hoop. During Paris Fashion Week, designers brought out complementary but attention-grabbing hoop earrings. Y/Project displayed a mesmerizing pair of vortex hoops that swirled into the fashion spotlight.
To imitate standout fashion week jewelry trends, try on Stuller?s Metal earrings. These will make your outfit a breakout hit.
One with Nature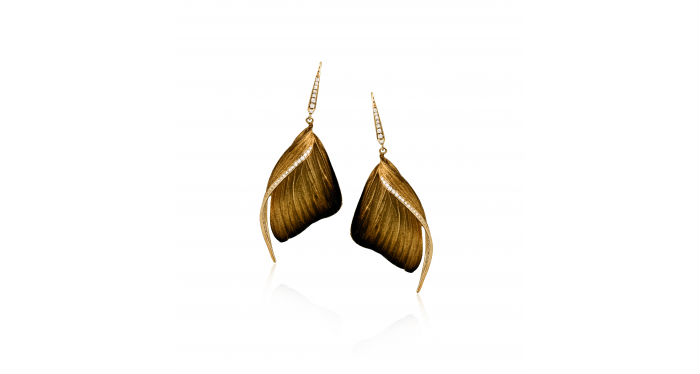 Nature-inspired jewelry was big during Paris Fashion Week. One look at the Louis Vuitton?s set featured a colorful and impressive singular feathered earring. Animals and nature inspire organic design details that are lively and unique.
Simon G?s Organic Allure collection takes inspiration from the natural world. These Simon G Organic Allure earrings feature warm and inviting tones of gold with bright diamonds lining its edges. Like the wings of a butterfly, they have a sunburst hue and an alluring curved design.
Pearl Drop Earrings
Long and dazzling pearl-drop earrings adorned Paris Fashion Week sets. At Prabal Gurung?s show, one look featured long pearl earrings that extended all the way past the torso. Satellite earrings were also a big hit this fashion week, but nothing says sophistication like pearls.
To get the classic pearl-drop look, check out Mikimoto?s earring collections featuring cream-colored pearls. These Mikimoto Core earrings have a pristine pearl hanging like a luxurious chandelier from an 18k white gold link. It?s simple, understated, and brings out the best features of your complexion.
Find the Latest Jewelry Trends at Lewis Jewelers
Pair these Paris fashion week jewelry trends with playful designs and vibrant accessories fit for the runway. If you?re ready to walk the catwalk, head to Lewis Jewelers in Ann Arbor, Michigan. Lewis Jewelers will take care of all of your fashion trend needs. They carry a variety of popular styles that can instantly turn you into a high-fashion icon.