Guide to Matching Wedding Bands and Engagement Rings
Guide to Matching Wedding Bands and Engagement Rings
When wearing a wedding band and an engagement ring together, it's essential to pick a pair of rings that complement each other. This may seem daunting due to the diverse amount of styles and materials available for these precious symbols of love and commitment. Can you combine a floral wedding band with a three stone setting? Would rose and yellow gold look good together? Our team at Lewis Jewelers put together this guide to make matching wedding bands and engagement rings less complicated.
Precious Metal
Wedding bands and engagement rings are most often made in rose, white, or yellow gold. When picking a pair of rings, consider what metals you're dreaming of and how they'll look together. For example, a yellow gold band and a rose gold ring may clash, while a white gold band complements either. As a general rule, pair white gold or platinum with any alloy you choose. It accentuates other tones of precious metals with an exceptional, radiant aesthetic.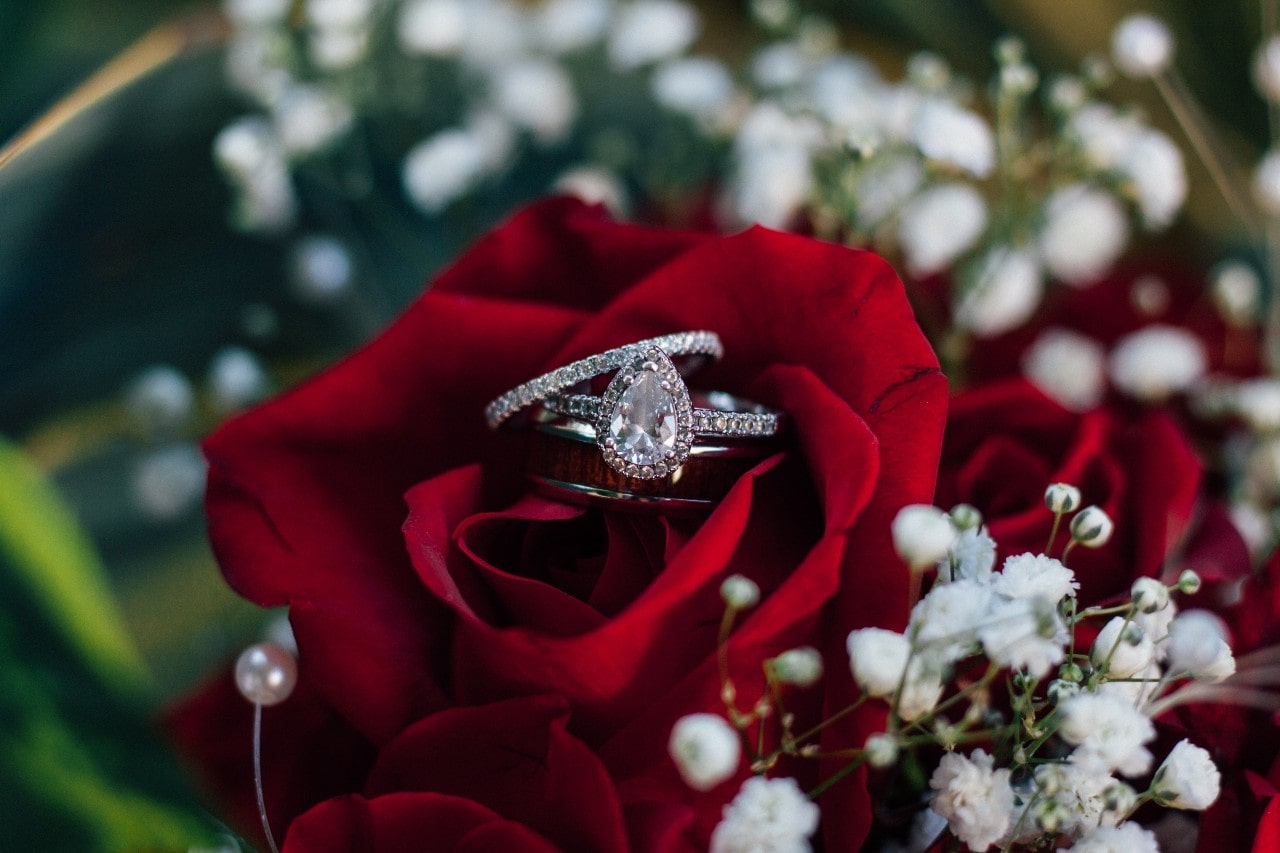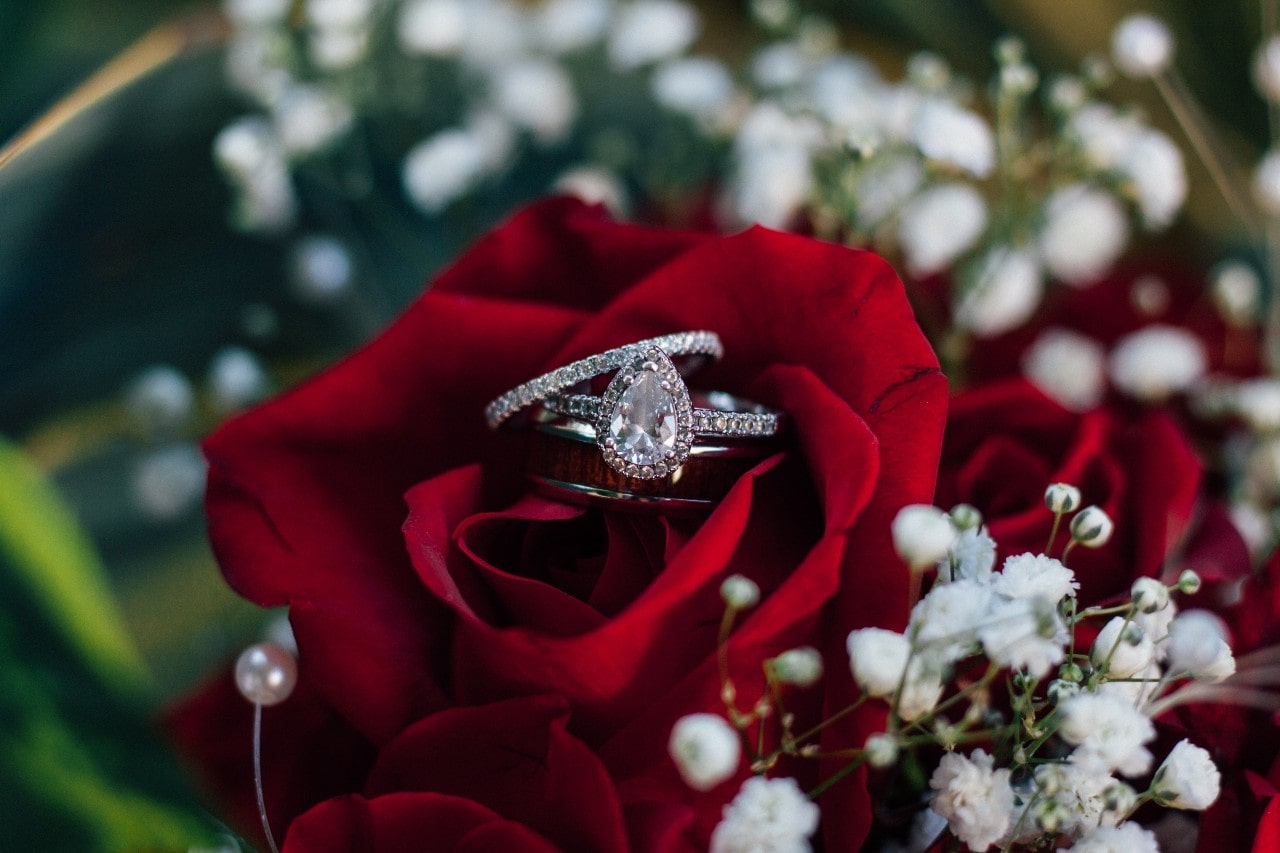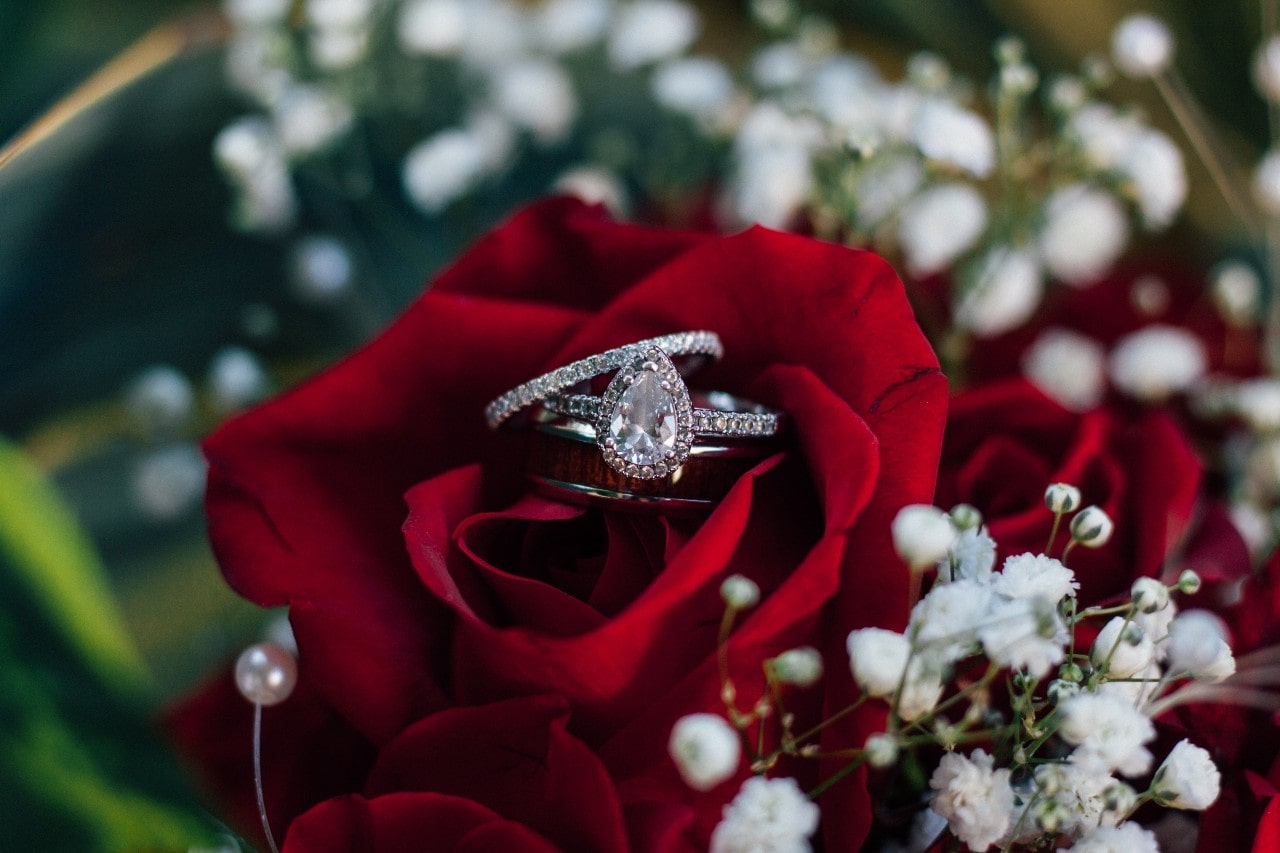 Style
Rings can exhibit a variety of styles. Vines of precious metal may wrap around the band while channel settings exhibit a sophisticated modern geometry. Pairing styles together can help bring out the finer points of each. An intricate flower pattern etched in the band appears more prominent alongside a piece with subtle edges. Meanwhile, a modern baguette cut diamond evokes a sublime contemporary style that, when paired with a vintage piece, can reveal the changes in jewelry trends over time.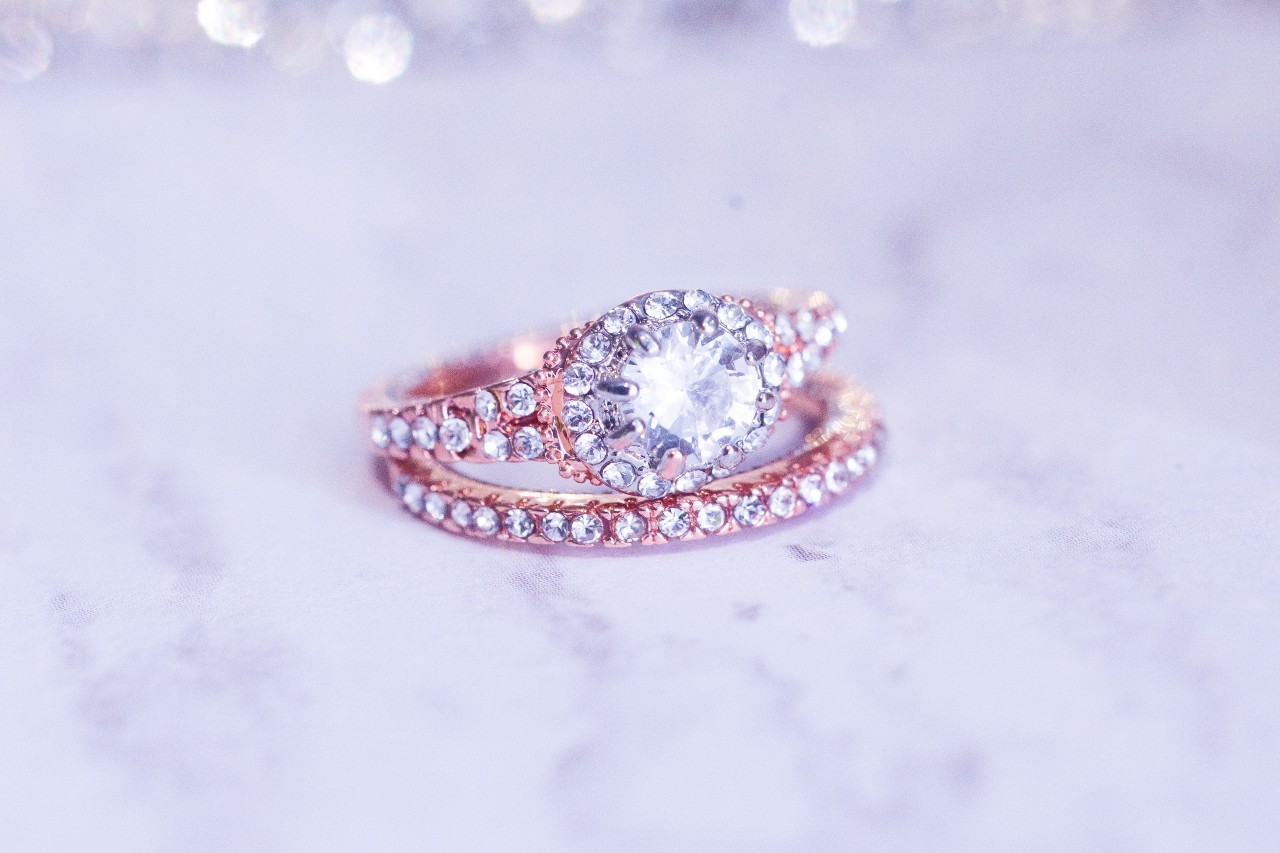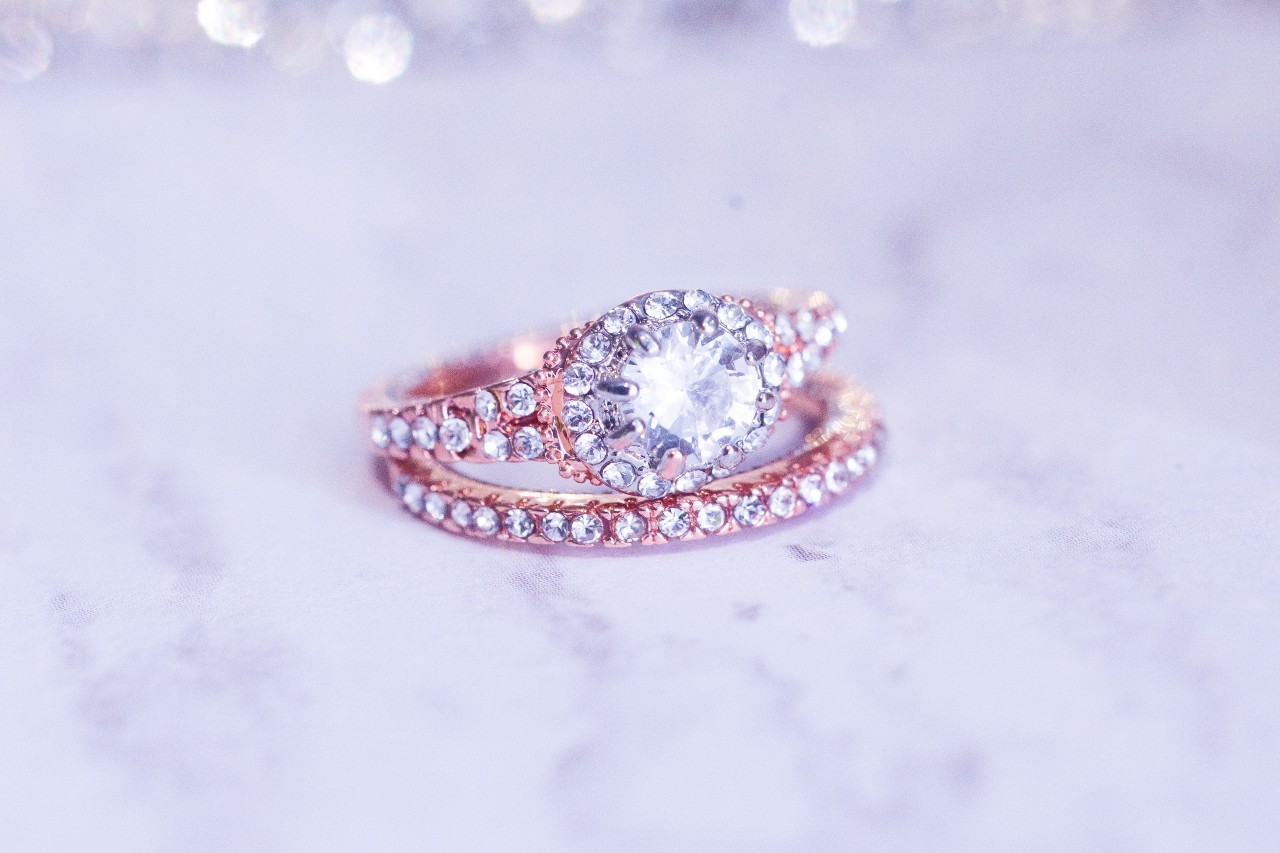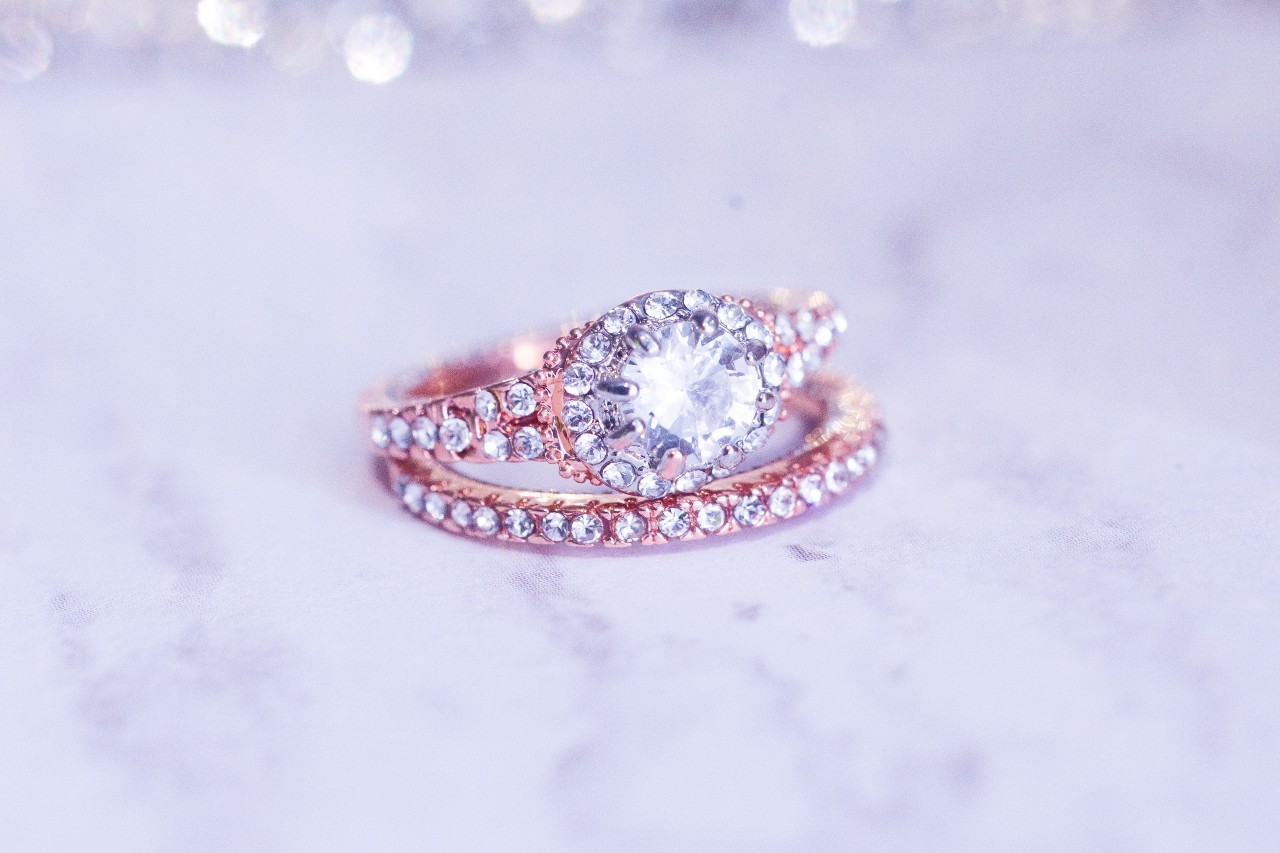 Balance
It's important to strike a balance in all things in life, and jewelry is no different. Even if you're seeking a vibrant, spectacular display, it's imperative to have a focal point. If you have two overly maximalist pieces, the viewer may be too distracted to see the beautiful detail exhibited by either piece. Instead, pick one piece to be as vibrant as you can dream of and keep the other one more understated.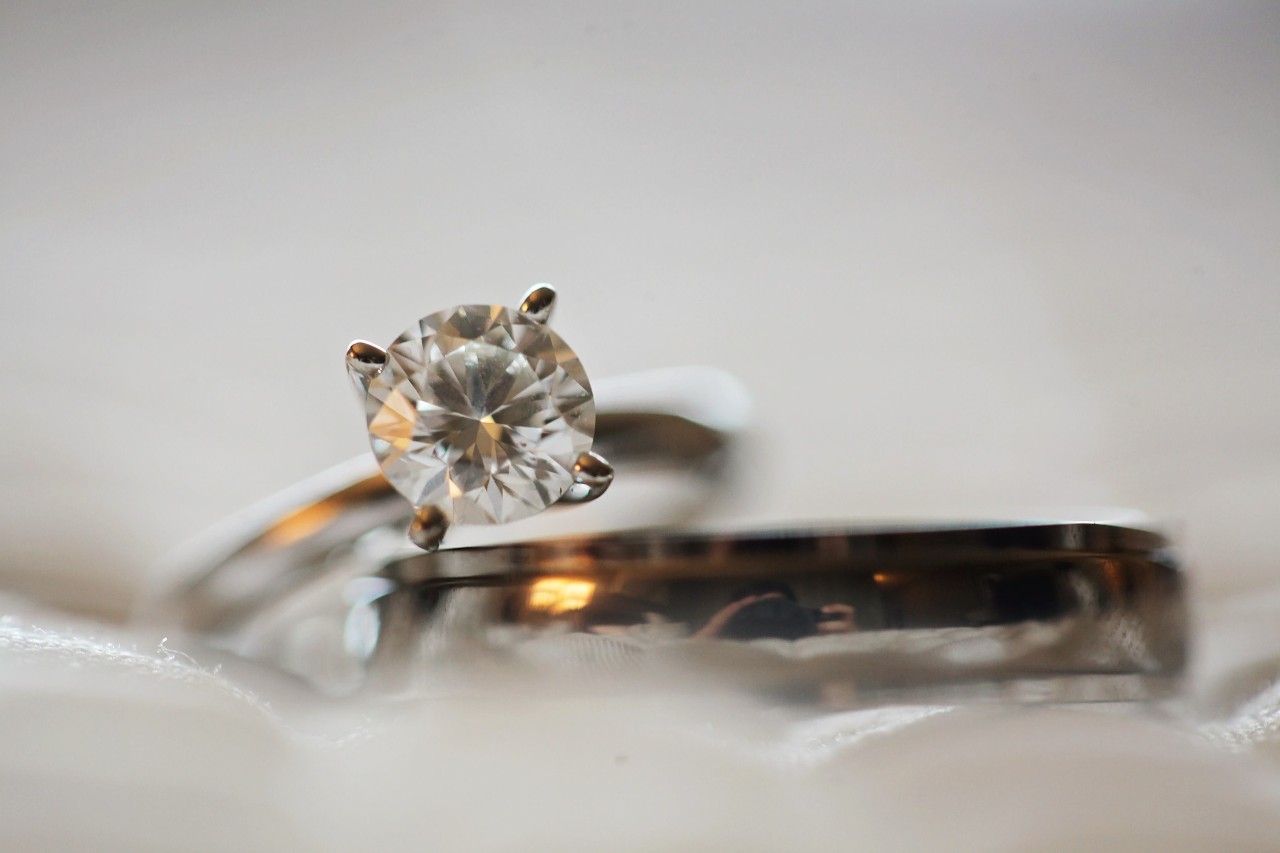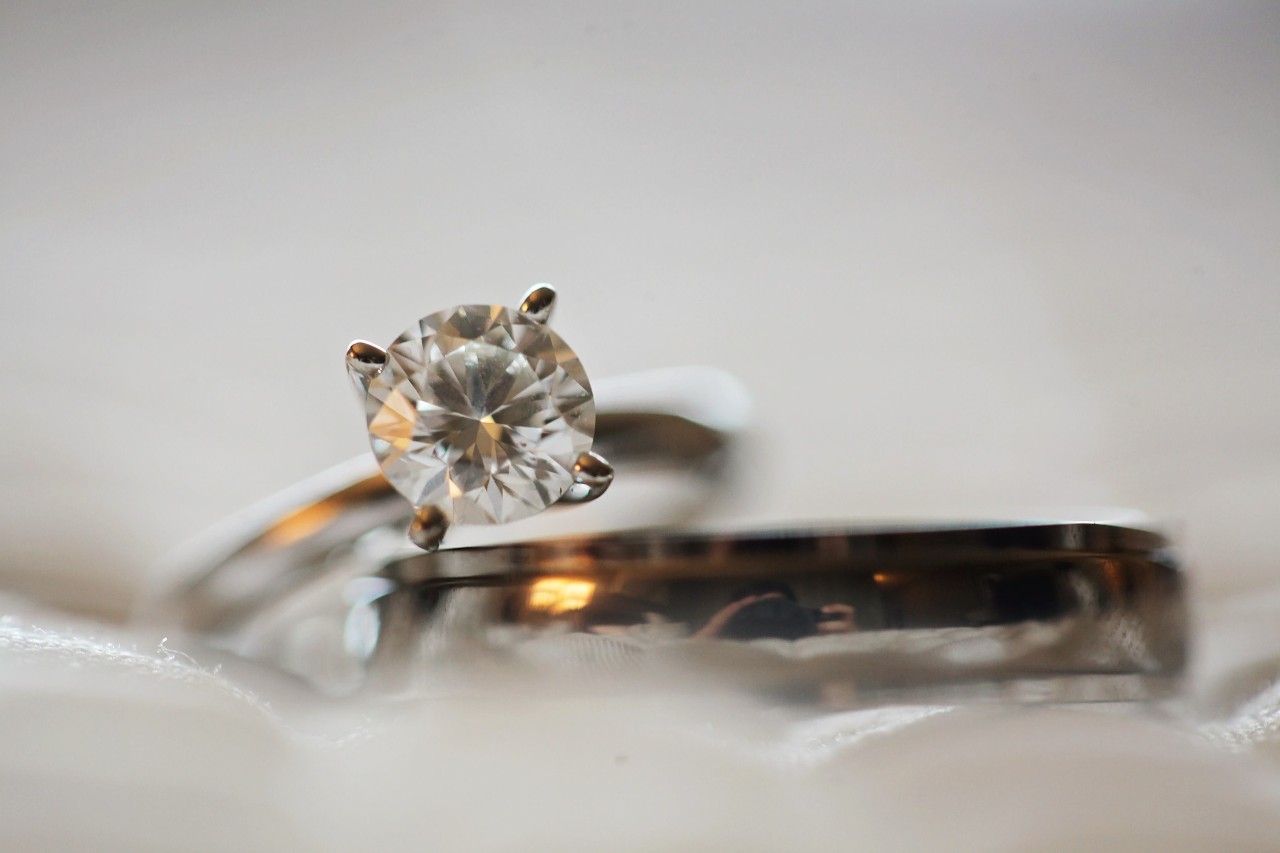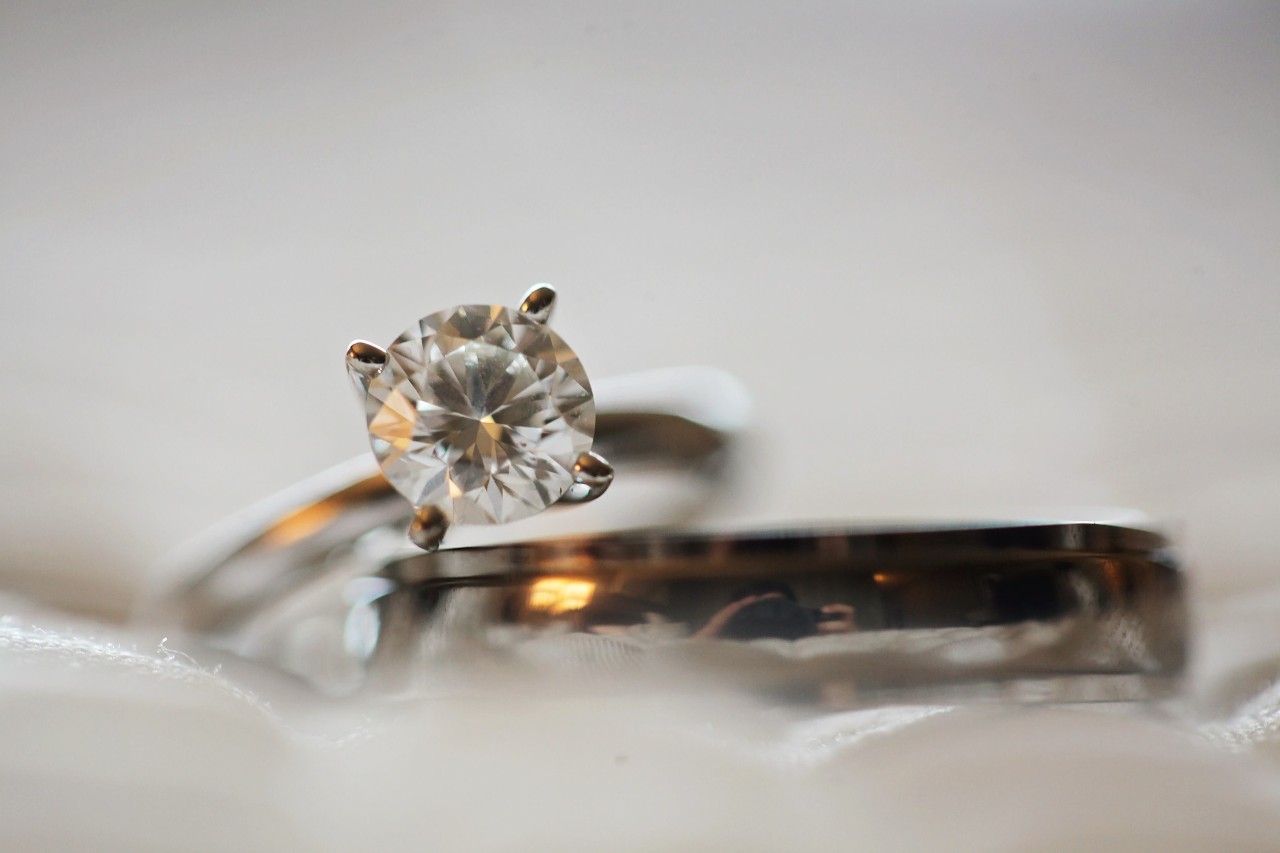 Shop Wedding Bands and Engagement Rings at Lewis Jewelers
Lewis Jewelers has been purveyors of fine bridal jewelry for over a century. We plan to continue providing Michigan couples with a fantastic selection of engagement rings and wedding bands with our exceptional customer service. Our mission is to keep this beautiful state in love and style for many more years to come. In addition to selling glamorous pieces, we also have professional jewelry repairs and other services. To learn more, call or text us at

(734) 994-5111 to speak to our staff.