2016 Great Gift Idea for Men With Everything: The Right Smart Watch
December 30th, 2016
Holiday shopping for the man who has everything is an annual challenge for many high-end consumers. This year, technology has come to the rescue. Smart watches, a trend in wearable technology, have reached new heights in design acuity, technical capabilities, and functionality. While many tech-savvy brands are offering smart wearable solutions, none marry cutting-edge connectivity with watchmaking precision quite like the stunning new TAG Heuer Connected.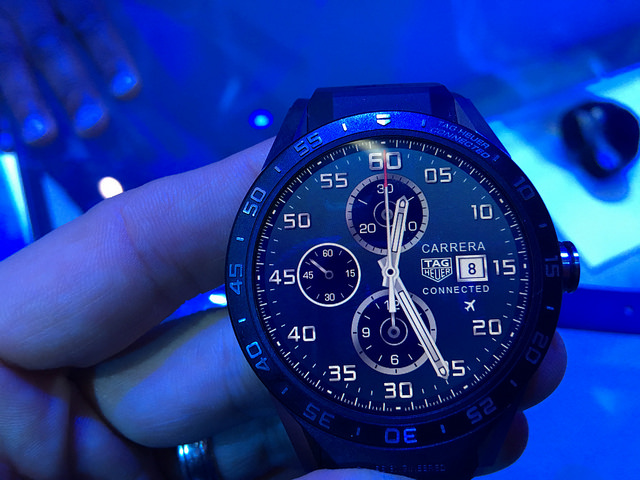 At the intersection of style and function, tradition and future, the TAG Heuer Connected stands out among the wearable-tech options at fine watch store sellers. In addition to bearing the impeccable reputation and standard of luxury that TAG Heuer timepieces represent, Connected comes capable of interactively and GPS navigation. RaceChrono Pro and GoogleFit both sync with this chic smart watch, which runs on Android Wear, the OS platform?s wristband version. The wearer can access countless apps, all downloadable and customizable with a click on the wrist. All this multifunction and accuracy is splash proof, water-resistant, and built for performance with titanium and sapphire. It uses a best-in-class touchscreen with an anti-fingerprint titanium bezel and a raised numeral dial.
For this holiday season or anytime, a TAG Heuer Connected is truly the perfect gift for the man who has everything, especially if he?s already using an Android phone. Whenever shopping for luxury accessories like men's bracelets or timepieces like TAG Heuer Connected, it?s always best to go to a reputable jeweler or watch store authorized to sell the brand. Additionally, a watch store that offers a lifetime warranty and expert repairs will help ensure that the gift will be great now and as an investment into the future.