Is a Destination Wedding for You? Pros and Cons to Consider
March 27th, 2017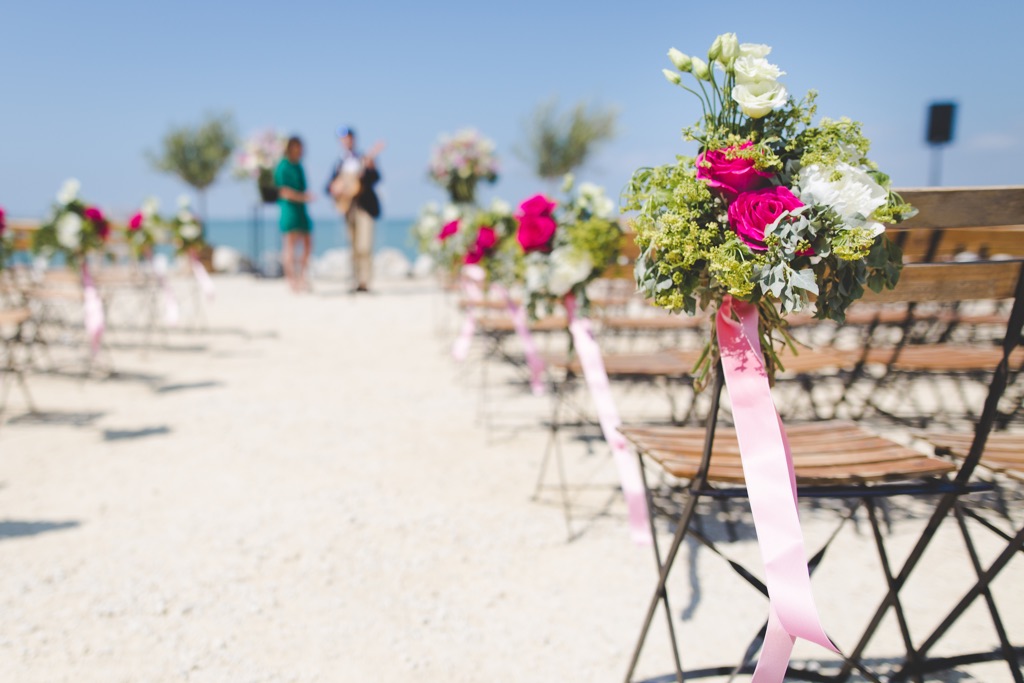 Many brides envision a tropical wedding on a gorgeous, sandy beach or saying their vows at an Italian villa. But what is planning a destination wedding really like? Here are the pros and cons to consider for destination weddings.
Pro: Simplified Planning
Most resorts that host weddings have predetermined packages that allow couples to easily select the options they want to incorporate in their celebrations. This makes destination weddings a good option for those who prefer a simple yet customizable approach to planning.
Con: Potential Red Tape
Those who opt to get married overseas need to make sure that the nuptials meet that country?s legal requirements.
Pro: Neutral Ground
For couples who met away from home or live far from family, it can be challenging to determine the best location for a wedding celebration. Getting married away can ensure that neither family feels slighted by having to travel, since everyone will be traveling for the wedding.
Con: Smaller Size
While this may be a pro for some, other couples opt against destination weddings because many of their family and friends may be unable to attend. This is especially true for those who want to include elderly family members who can no longer travel.
Pro: Lower Cost
Those who prefer a more intimate celebration can benefit from the lower cost of destination weddings. Since reception venues typically charge by the person, fewer guests means less out-of-pocket expense.
Con: Travel Complications
While planning the wedding itself is often easier for couples who choose to go away, travel problems such as weather can threaten to derail the big day. Still, couples who are good at going with the flow may be OK with taking the risk.
Weighing these pros and cons before embarking on a destination wedding can help ensure that a couple has the special day they?ve always dreamed of.