Omega Watches Combine Luxury with Precision
January 1st, 2020

Although the advent of modern technology is having an influence on watches, the expert craftsmanship of a traditional wristwatch holds an unmistakable allure that cannot be understated. After all, is any outfit really complete without one? There are many reasons why luxury timepieces continue to thrive. And Omega is a prime example of that.
The famed Swiss watchmaker has been making timepieces for more than 170 years, and their creations are just as sought after now as they ever have been. Omega defines luxury, precision, and style for both men and women. Wearing an Omega watch is a status symbol. James Bond certainly thinks so.
Omega Throughout History
In addition to being featured in James Bond films, Omega has been a part of many historical events. It sent the first watch to the moon with American astronauts in 1969. It has been the official timekeeper of the Olympic games and the PGA, among many other sports.
Omega is also committed to environmental conservation. The company partnered with the GoodPlanet Foundation to make the award-winning documentary ?Planet Ocean,? and on a project called ?Time for the Planet?—two conservation projects in India. The sale of the Seamaster Planet Ocean 600M GoodPlanet watch helps to fund the initiative.
Standout Styles for Men and Women
While some watch designers concentrate mainly on men?s styles, Omega has long made it a point to develop fabulous women?s lines as well. The DeVille Ladymatic, with 91 current design styles, was among the first self-winding timepieces created for women in 1955. It?s available in 18k red or yellow gold, stainless steel, or a combination of both. The luxury editions even feature diamonds and mother of pearl.
Another style worth looking at is the Constellation Ladies? Collection. The Constellation first debuted in 1952. The latest styles are modernized in every way, featuring rose gold bands and halos sprinkled with dozens of snow-paved diamonds.
Of course, Omega?s men watches are also among some of the most beloved in the business. As previously mentioned, James Bond has worn Omega watches in Bond movies since 1995. In fact, Omega has just partnered with Daniel Craig, the actor currently playing Bond, to design the special edition 007 Seamaster 300M, which will be featured in this year?s Bond film. The watch is truly a collector?s must-have!
The Speedmaster—aka the Moonwatch that the astronauts wore when they took their first steps on the moon—has also remained popular through the decades. Omega recently decided to recreate the legendary 321 movement that powered the first design that went to the moon. It was reverse-engineered from a vintage piece, and each is assembled one at a time by a single watchmaker at Omega?s Swiss facility.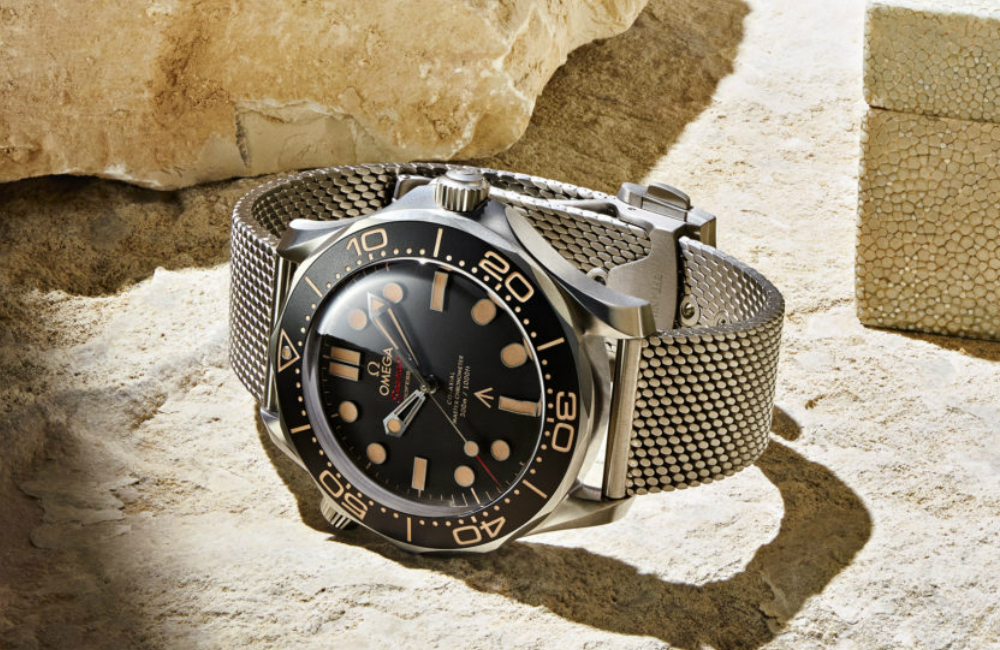 Find Your Perfect Timepiece
If you?re looking to add an Omega timepiece to your collection, Lewis Jewelers is ready to help you! You can use our online watch finder to pick out the perfect one for you, and even purchase directly from our website. Of course, if you want to try some watches on in person, you can always visit our jewelry store. In addition to luxury timepieces, we have all the best in fine jewelry, as well as services like expert repairs and appraisals. No matter what your jewelry needs are, we?re here to meet them!