Take a Sneak Peek of the Lewis 2021 Lookbook
December 10th, 2020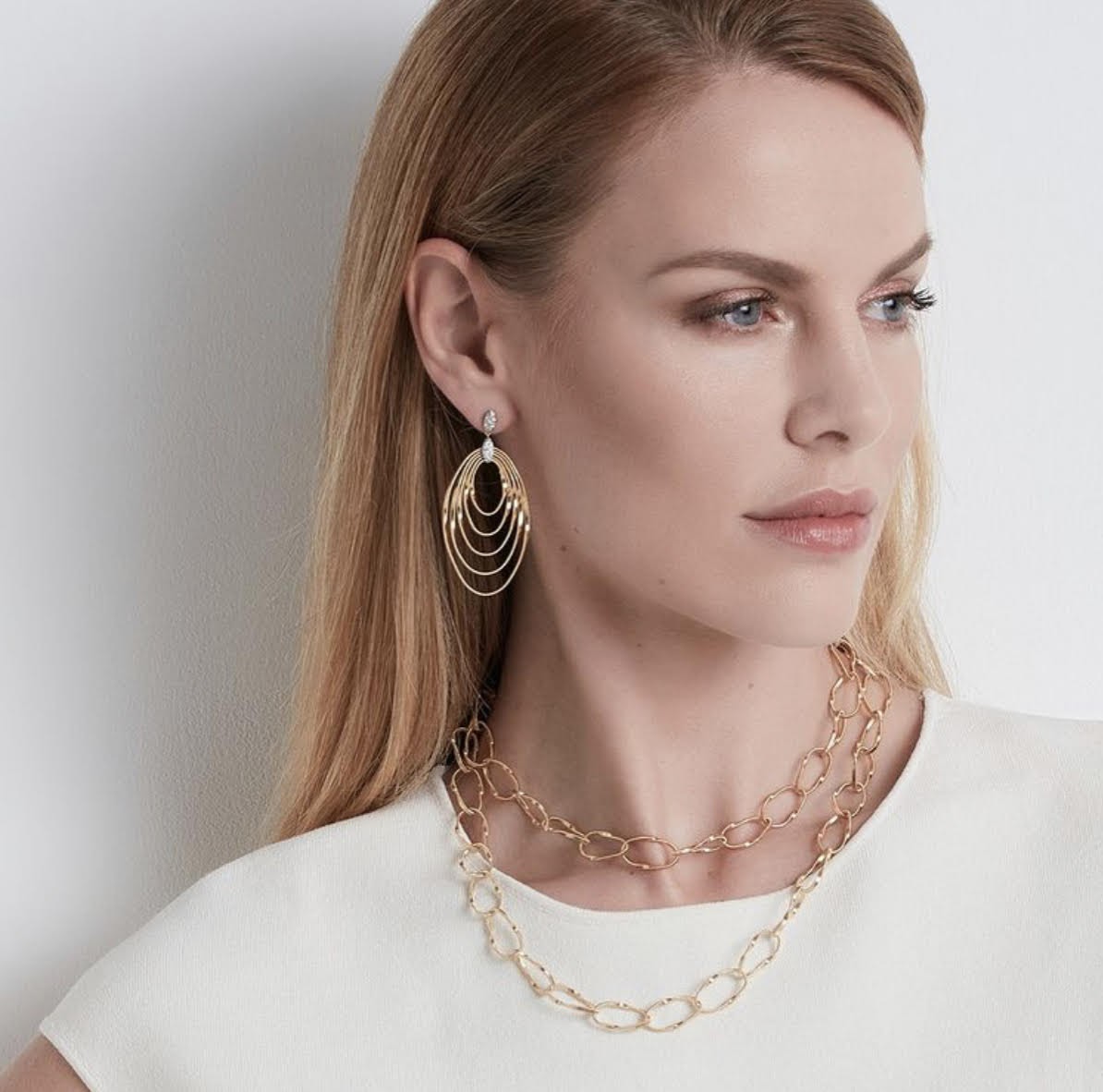 Lewis Jewelers is excited to announce our partnership with Gabriel & Co as seen in our exclusive Lewis 2021 Lookbook. You can get an early look at trending jewelry styles for 2021, see which celebs are sporting pieces found exclusively at Gabriel & Co, and learn inventive ways to style hoops, rings and more! How does this get better? Find big savings with $100 off a $500 purchase, or $200 off a $1,000 purchase.
The Evergreen Stackable
We love stackable jewelry and so should you! Not only does this evergreen style have an understated chic appeal, but it also allows the wearer to create a look unique to them.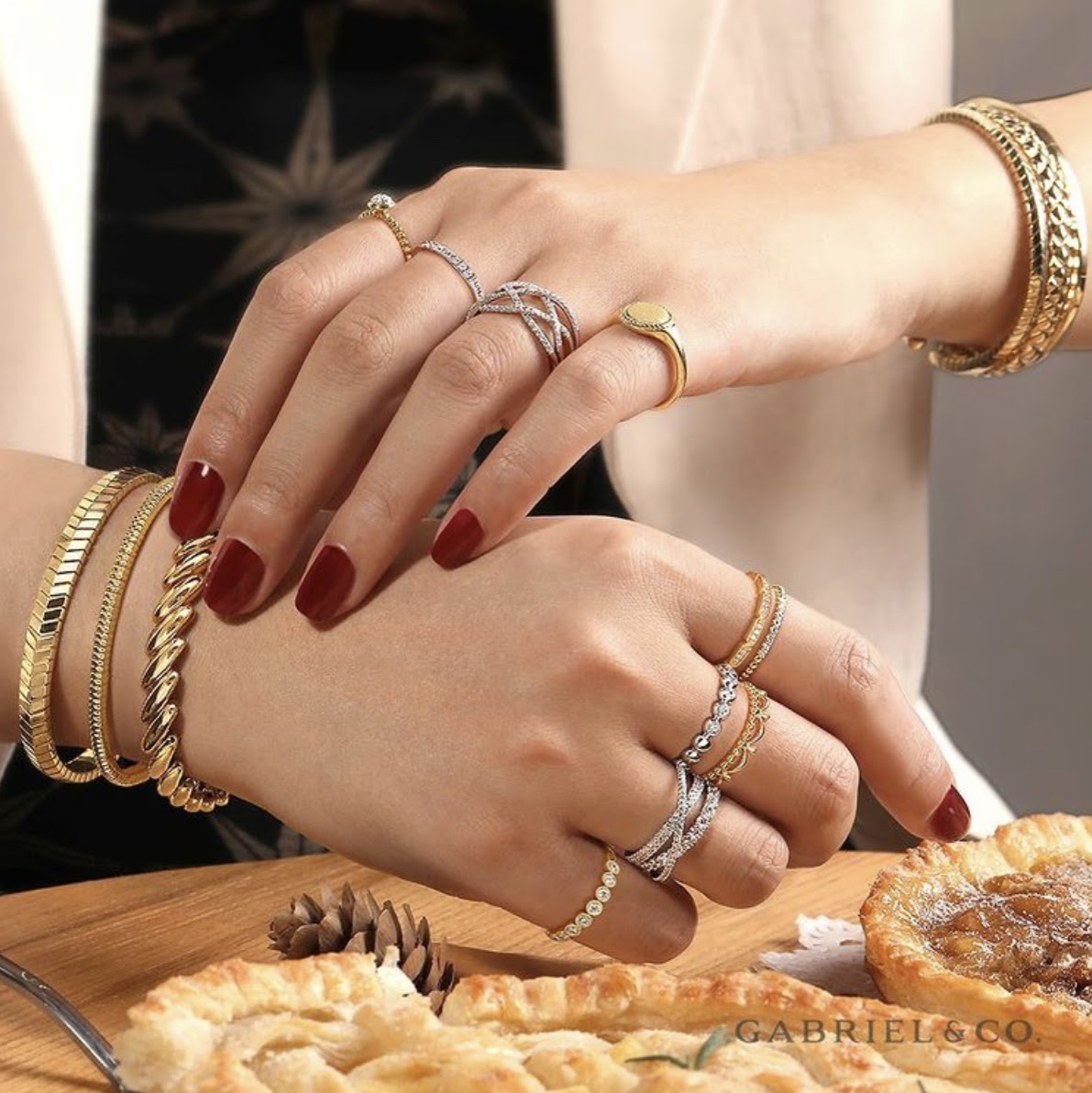 Discover stackables from Gabriel & Co. Pair yellow gold bands for a vibrant mode in a variety of styles to choose from like beaded rings or twisted bands that add a modern, merry touch. Wear white gold and kindle a classic feel. Establish a timeless look with a baguette and round diamond eternity ring. Pair it with a Bujukan beaded ring for a little mirth.
With so many stackable rings to choose from, there are endless options to mix and match. Learn the latest tips and tricks to style your stackable rings.
Gabriel & Co: The Celebrity Style
Chances are, you know of multiple celebrities who wear Gabriel & Co!
Vanessa Hudgens is a veritable #BujukanBabe as she models her Bujukan bangles and 91 > 19 Bangle in a selfie. Paired with a vibrant red dress, Eve adorned herself in Gabriel & Co white diamond rings as host of the 2020 Essence Black Women in Hollywood Awards.
Beaming at the 2019 Toronto International Film Festival, Allison Janney sports beautiful diamond stud earrings. Olivia Munn glows in a yellow gold pendant necklace from Gabriel & Co. Discover more actors, producers, models, dancers, and music artists who choose Gabriel & Co. in the Lewis 2021 Lookbook!
The Bujukan Collection
Shop the newest Bujukan Collection and become a #BujukanBabe. Wear the handcrafted gold spheres, vibrant mini-cluster diamonds, and perfect circular link chains and experience pure sophistication and radiance.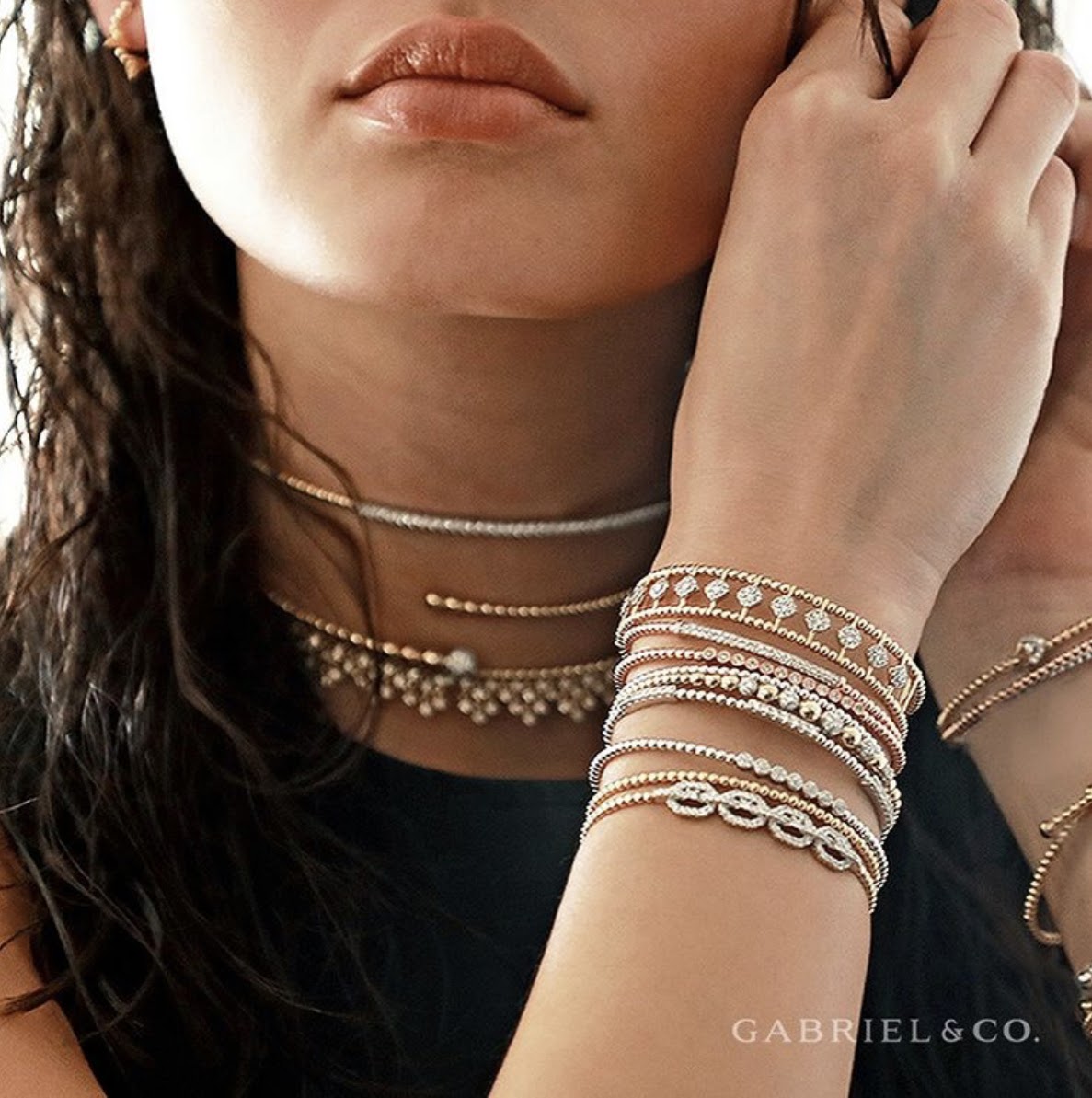 Whether you are gift shopping for yourself or someone else, you cannot go wrong with these delicate and feminine bangles. Shop yellow gold for a warm inviting look. Peruse white gold bangles for a classic style.
Bold pendants are trending for 2021 so why not try out this yellow gold Twisted Rope necklace. Yellow gold is complimentary across skin tones and has a warm, inviting aura. Find a plethora of golden jewelry across the Bujukan Collection and find a style that speaks to your inner essence so you can stand out in style.
Trending Styles at Lewis Jewelers
This is only the beginning of styles and trends you can find in the Lewis 2021 Lookbook, and now we invite you to explore it all! Find the perfect present or splurge on new pieces to reinvent your 2021 style, but give yourself the gift of big savings with 20% off your entire purchase.
Purchase $500 of fine jewelry and receive $100 off, or buy $1,000 worth and get $200 off! You can take advantage of these savings by bringing this offer in-store or by calling us this holiday season.