What Rings Complement Your Dream Wedding Dress?
July 15th, 2021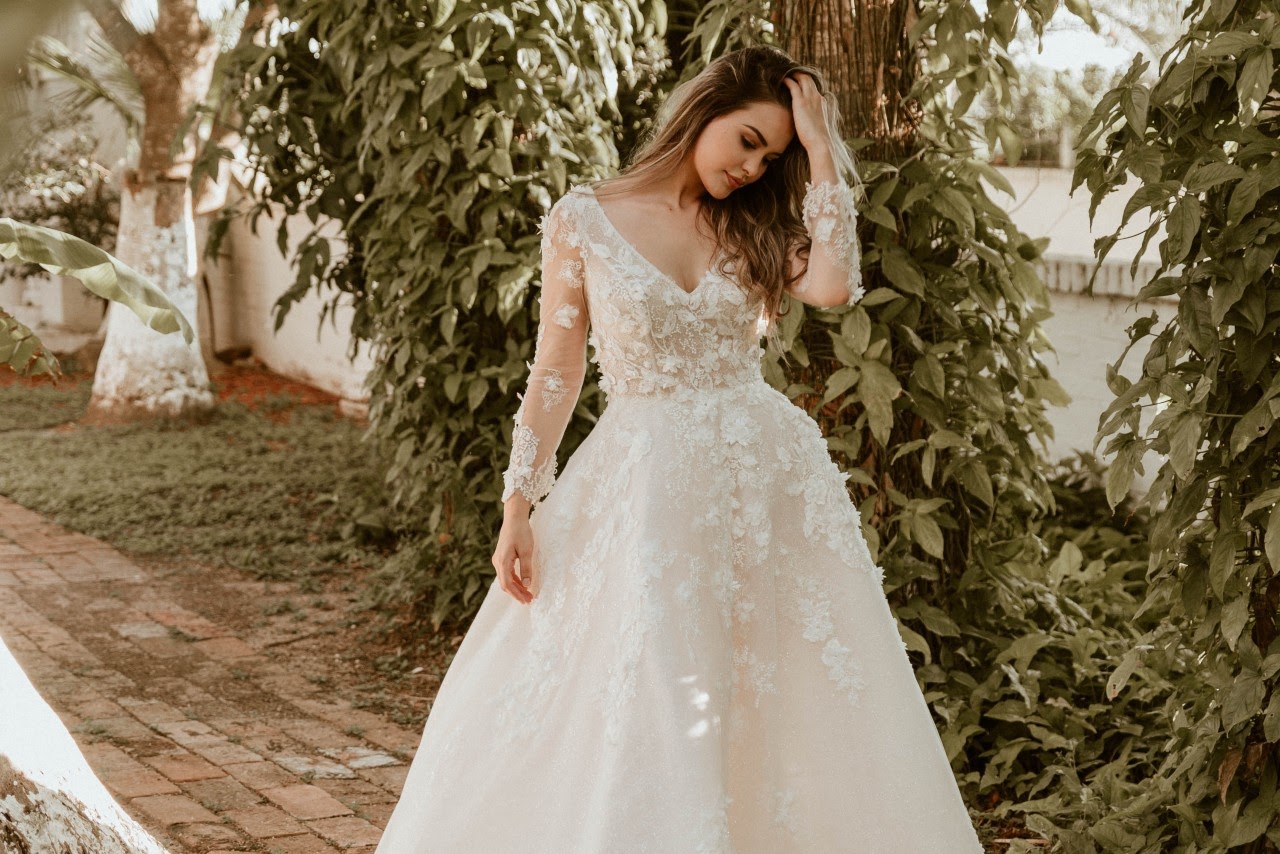 Whether you?re currently engaged or merely on the road to wedded bliss, you might be dreaming about the gown you?ll wear on the day you marry the love of your life. While an engagement ring usually comes first, we have compiled a list of gown and ring pairings that might help you discover a style that feels like a match made in heaven. Read on for a little inspiration on pairing dresses and ring styles for success.
ENGAGEMENT RING STYLES FOR EVERY BRIDE
You don?t have to be engaged—or even in a long-term relationship—to start thinking about what kind of ring you might want. From romantic brides to those who prefer vintage styles, here are some tips on choosing the perfect engagement ring to pair with your future wedding dress.
THE ROMANTIC AND ENCHANTED BRIDE
Wedding Dress Type: If you?ve been dreaming about getting married in a big ball gown since childhood, then your style might fall into the category of ?romantic.? Inspired by Disney princesses and Renaissance fashions, ball gowns tend to feature fitted bodices and full skirts draped with tulle. Additionally, this dramatic wedding dress style may include dreamy details like lace and buttons.
Engagement Ring Type: Looking for the perfect engagement ring to complement this design style? When it comes to romantic brides, halo rings are a natural choice. We?re especially enamored with this Michael M halo featuring glowing 18k white gold.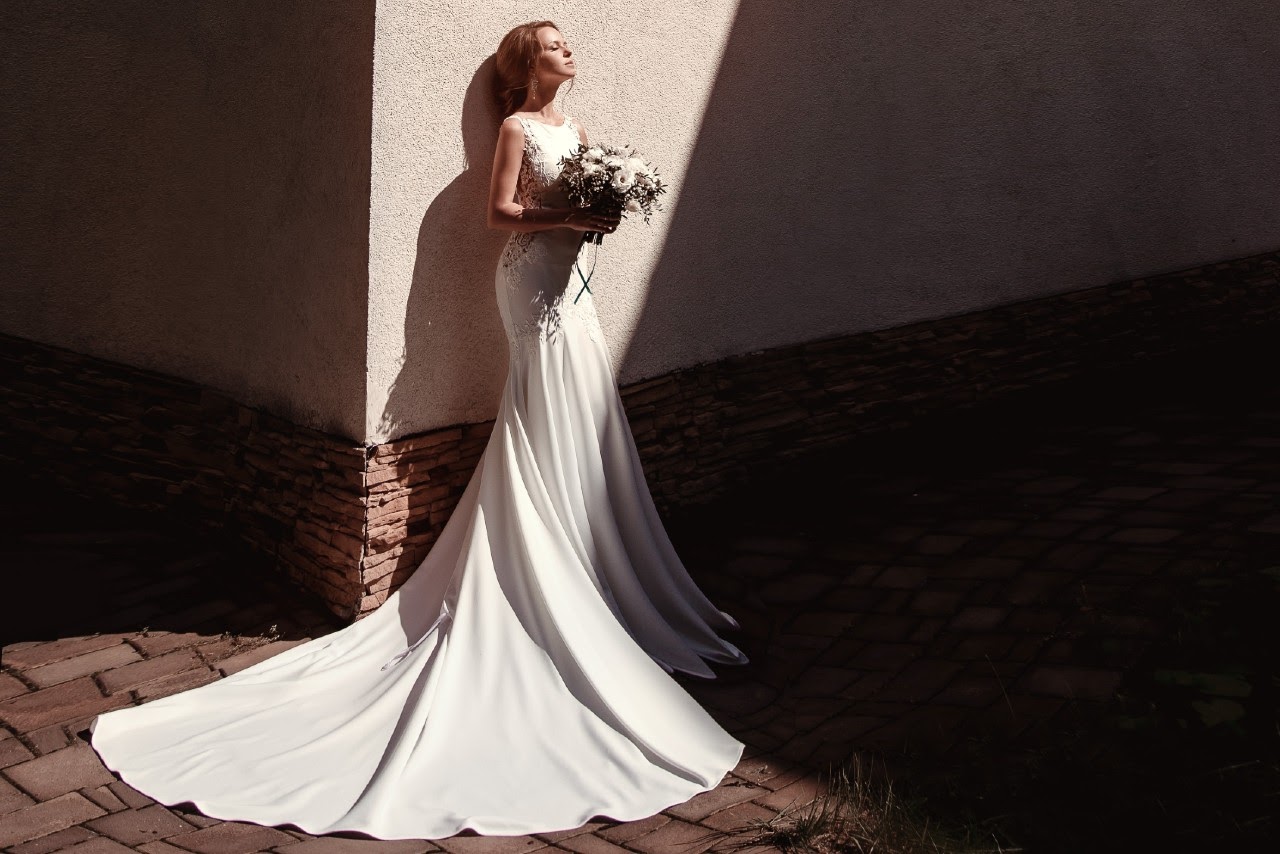 THE SOPHISTICATED AND SLEEK BRIDE
Wedding Dress Type: Some brides seek a more refined and streamlined wedding dress style. If you love everything Old Hollywood and fantasize about your wedding day as if you?re stepping onto the red carpet, then a sleeker gown may be the way to go. Timeless and alluring, these gowns often feature fit-and-flare or sheath silhouettes in luxe satin for added glamour.
Engagement Ring Type: Brides who adore all things classic will likely be drawn to emerald cut rings and those featuring simple yet striking design elements. Consider this Jeff Cooper ring boasting 14k white gold and a chic window of channel-set diamonds. Bold yet elegant, this look is one-of-a-kind.
THE VINTAGE IN VOGUE BRIDE
Wedding Dress Type: Do you love looking at photos of brides from eras past? If you?re inspired by the wardrobe of Downton Abbey or The Great Gatsby, then you might be considered a vintage bride. The good news is that there are plenty of fun fashion trends for women who love all things antique. While beaded bodices and all-over lace are common elements of a vintage wedding gown, brides can also evoke ages past by opting for a rose gold or champagne gown on their big day.
Engagement Ring Type: If you?re looking for a vintage wedding ring, it?s hard to beat the designs in TACORI?s Crescent Chandelier collection. Featuring delicate design touches, this halo engagement ring is hand-crafted with platinum. Milgrain and pave accents make this ring pop and catch the eye of anyone who sees it.
THE BREEZY BOHEMIAN BRIDE
Wedding Dress Type: Some brides are happiest getting married barefoot on a sun-drenched beach. For the boho bride who thinks comfort is of the utmost importance, simple wedding gowns are the order of the day. We love the look of a breezy chiffon or crepe dress. Light and romantic, this look is perfect for nature-inspired weddings and brides who are most comfortable in their own skin.
Engagement Ring Type: Unique diamond cuts are the first necessity for bohemian brides. While pear and cushion shaped stones are a popular option, we love this uncommon choice courtesy of Gabriel & Co. The ring features ribbons of pave diamonds and a brilliant marquise center stone.
FIND THE PERFECT ENGAGEMENT RING AT LEWIS JEWELERS
Planning to get engaged to the love of your life? At Lewis Jewelers, we carry a wide array of bridal jewelry, including engagement rings and wedding bands by all the top designers. Shop our selection online or stop by to meet our staff in person. We look forward to helping you find a ring as beautiful and unique as your love.