Princess Cut Rings
ABOUT PRINCESS ENGAGEMENT RINGS
With a shape inspired by glamourous vintage styles, princess cut diamond engagement rings are one of the most popular bridal jewelry choices among chic brides-to-be. Known for its distinctive pyramid-like shape, confident lines, and multi-layered facets, princess cut diamonds are revered the world-over for their immaculate brilliance, beauty, and shine. Available now in halo, solitaire, three stone, and side stone varieties, the princess engagement ring collections at Lewis Jewelers includes enchanting designer pieces that are sure to satisfy. Further, as Ann Arbor's "diamond store" Lewis Jewelers is committed to making every bridal jewelry dream come true, and offers a wide selection of GIA-certified loose princess cut diamonds that are perfect for any designer engagement ring.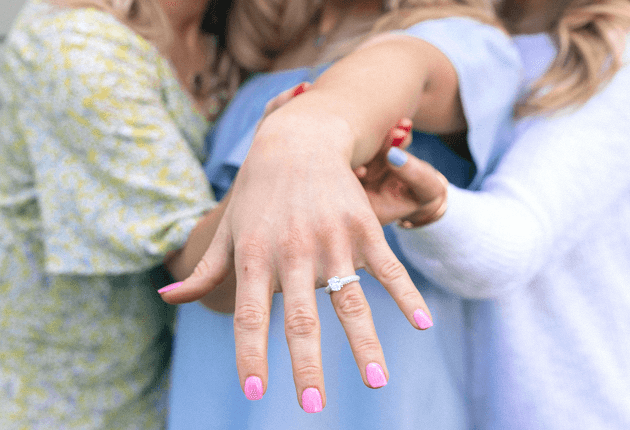 POPULAR PRINCESS ENGAGEMENT RING COLLECTIONS
In their palatial bridal showroom, Lewis Jewelers customers will love the astonishing selection of genuine designer-crafted princess cut diamond engagement rings on display today in their Ann Arbor, Michigan, showroom. For example, as a distinguished Platinum Tacori Dealer, Lewis Jewelers is able to bring their beloved customers amazing pave rings from the exclusive RoyalT, Dantela, Simply Tacori, and Petite Crescent collections by Tacori. Also available, and perfect for brides-to-be with unique tastes, from Claude Thibaudeau comes pave engagement rings from their award-winning Pure Perfection, La Royale, and European Micro-Pave lines.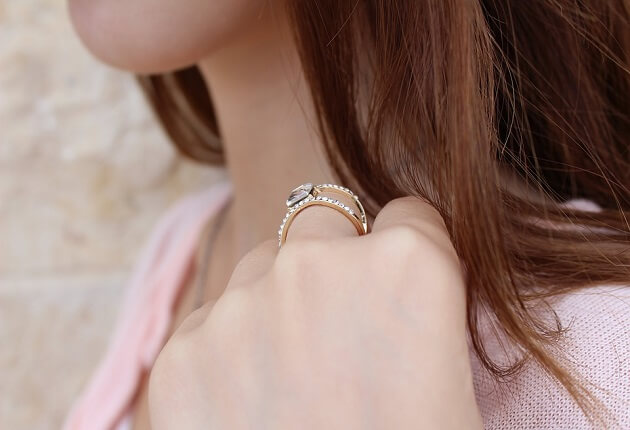 ADDITIONAL PRINCESS CUT ENGAGEMENT RINGS
Further, the friendly staff of Lewis Jewelers happily extends even more princess cut diamond engagement rings from acclaimed designers such as Christopher Designs, Gabriel New York, and Hearts on Fire, along with the timeless beauty of the Classic, Contemporary, and Vintage collections from ArtCarved. Last but certainly not least, for couples searching for a princess engagement ring of distinctive and one-of-a-kind beauty, from Lewis Jewelers comes rings from Jeff Cooper, Michael M, and Ritani, as well as truly stunning pieces from the Solitaire, Halo, and Three Stones collections by Stuller.
WHY SHOP WITH LEWIS JEWELERS?
For over 95 years, Lewis Jewelers has been committed to bringing superior service and selection to their Ann Arbor community. Family-owned and operated, at Lewis Jewelers customers can expect to find only the best and brightest in designer-made engagement rings, wedding bands, timepieces, fashion jewelry, and an amazing selection of handpicked loose diamond stones. A full-service jewelry shopping experience, Lewis Jewelers also offers on-site jewelry repairs, a lifetime quality guarantee, as well as quick and honest gold buying services. Visit Lewis Jewelers today and see what makes them "your diamond store!"