How to Give Jewelry Gifts Creatively
October 15th, 2022
There?s no gift more special and extravagant than jewelry. With a reputation for quality and beauty, these brilliant accessories are spectacular everyday companions. The giving process should reflect the significance of the gift, so as to ensure that it is truly unforgettable. Jewelry deserves more than just a box and a smile: it should be given in a unique, creative fashion. Learn some creative ways to give a gift of jewelry from these ideas compiled by our team at Lewis Jewelers.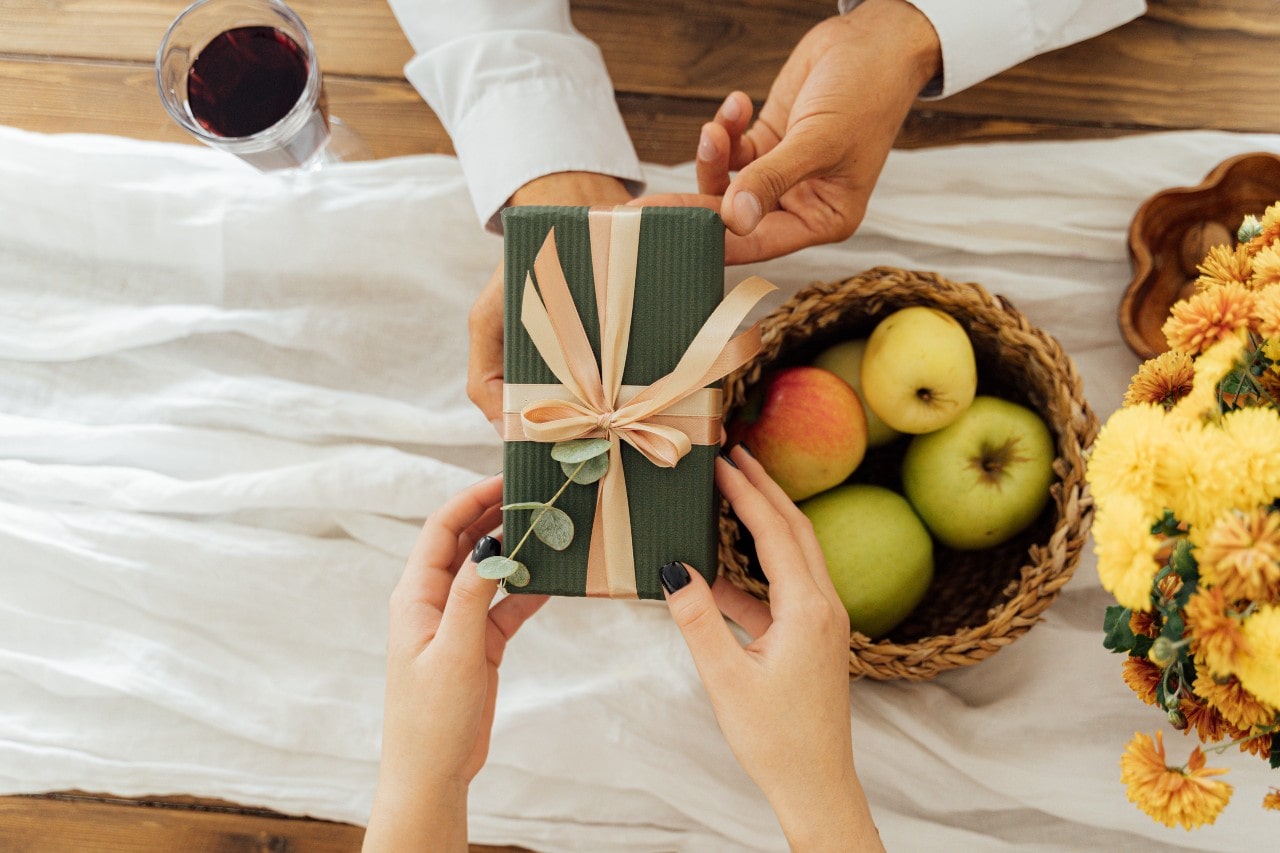 Hunting for Luxury
Make the recipient work for it by sending them on a scavenger hunt. When they find it, they?ll be filled with satisfaction having finished the end of a search. They?ll also be overjoyed to discover an incredible, fantastic piece of jewelry. When planning the scavenger hunt, make the clues reflect important moments in your relationship. Where did you first meet? When did that inside joke first occur?
It?s up to you if you are interested in getting friends and family involved. They can give clues, hints, and riddles to further the scavenger hunt?s fun.
Dining In
For some, food is life. Sharing food shows you care about them and their health. For a unique and special gift presentation, give it at the end of a home-cooked meal. Either prepare their favorite dish or cook your specialty. They will not only appreciate the effort you put into cooking, but also the beautiful piece you give them.
If your cooking skills are lacking, consider going to a restaurant. Work with the staff to present the jewelry in a surprising way, such as requesting the jewelry be plated alongside the dessert.
Memory Lane
It?s important to reflect on our relationships and how our bonds with others define our lives. When giving someone jewelry, consider taking them on a walk through memory lane. Adventure with them to special places, like where you first met, went thrifting, and built a bond. It?s best to make it surprising. Take them on a detour en route to the cinema.
You can also make a whole day out of it by introducing lunch, dinner, or party plans. Whatever you do, keep them in mind to make the day special.
The Art of Deception
Incorporate the element of surprise into your present by slipping jewelry into misleading packaging. A shoebox could be a great inconspicuous and surprising method. When most people are given a shoebox, they expect a pair of shoes rather than a jaw-dropping piece of beautiful jewelry. Alternatively, use paper mache or another shapely material to give the box an interesting shape. It could look like a book, a bottle, or something more traditional.
Discover Fine Jewelry Gifts at Lewis Jewelers
Find a luxurious jewelry gift at Lewis Jewelers. Our enchanting selection of fine jewelry and timepieces guarantees a truly unforgettable present for any loved one. We offer the best necklaces, bracelets, earrings, fashion rings, engagement rings, wedding bands, and more. To better serve our customers and community, we also provide professional jewelry services. This includes appraisals and resizing. Want something unique, made just for you and your loved one? Design your own jewelry with the assistance of our talented goldsmiths and gemologists. Visit our Ann Arbor jewelry store to begin your journey to the perfect gift.