Matching Flowers With Your Wedding Band
November 22nd, 2017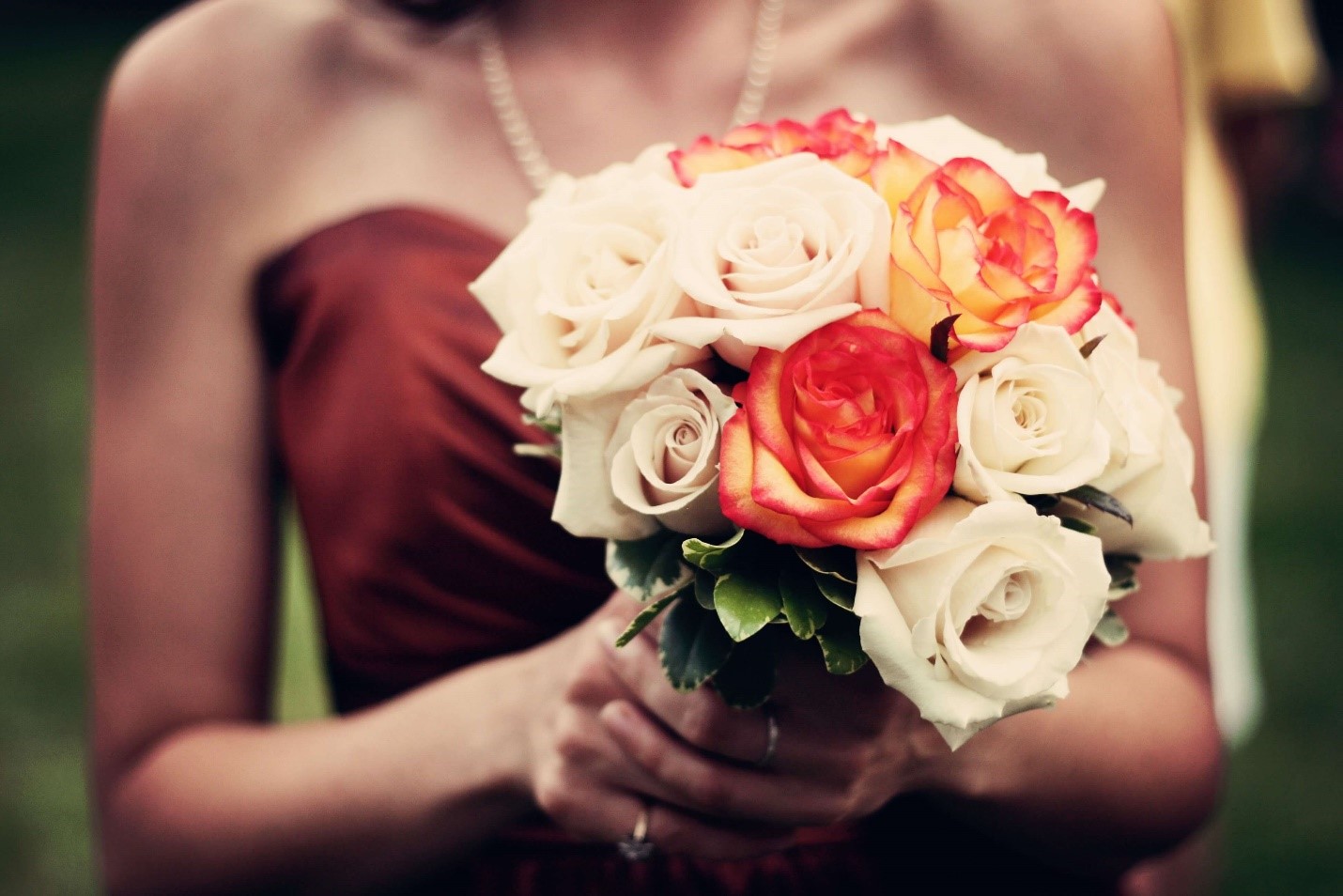 Choosing wedding flowers that fit your personal tastes can always be a challenge. And when you take into consideration what your clothes, the bridesmaids? looks, and the location of the wedding, it becomes even more stressful.
Choosing wedding bands that complement your wedding flowers, however, doesn?t have to be a struggle. Having served Ann Arbor, Michigan for over 80 years, Lewis Jewelers has been a key part in thousands of happy couples? weddings, and our experience in the matrimonial field has given us a good eye for pairing the right band with the right flower.
Let us give you a few suggestions for matching common—and slightly more exotic—flowers with the wedding band of your dreams.
Claude Thibaudeau Wedding Bands and Gardenias

(Pictured: Claude Thibaudeau Designer Anniversary PLT-1930-BVR)
Gardenias aren?t just known for their lustrous white flowers. One of the loveliest things about these wonderful-smelling, tropical flowers is their big, shining green leaves. To that end, we picked Claude Thibaudeau wedding bands to pair with these flowers.
As the premier handler of 18-karat green gold jewelry at Lewis Jewelers, Claude Thibaudeau pieces from the Designer Anniversary collection are the perfect match for wedding-day gardenias. Also, with wedding bands rich with pave-set round white diamonds, the bands from this esteemed designer match the white of the flowers.
For those interested in pairing this band with an 18-karat green gold engagement ring, Lewis Jewelers also carries a diverse assortment of Claude Thibaudeau rings that utilize the vivid metal, such as the European Micro-Pave, La Trinite, and Pure Perfection lines.
TACORI and ArtCarved Wedding Bands and Texas Bluebells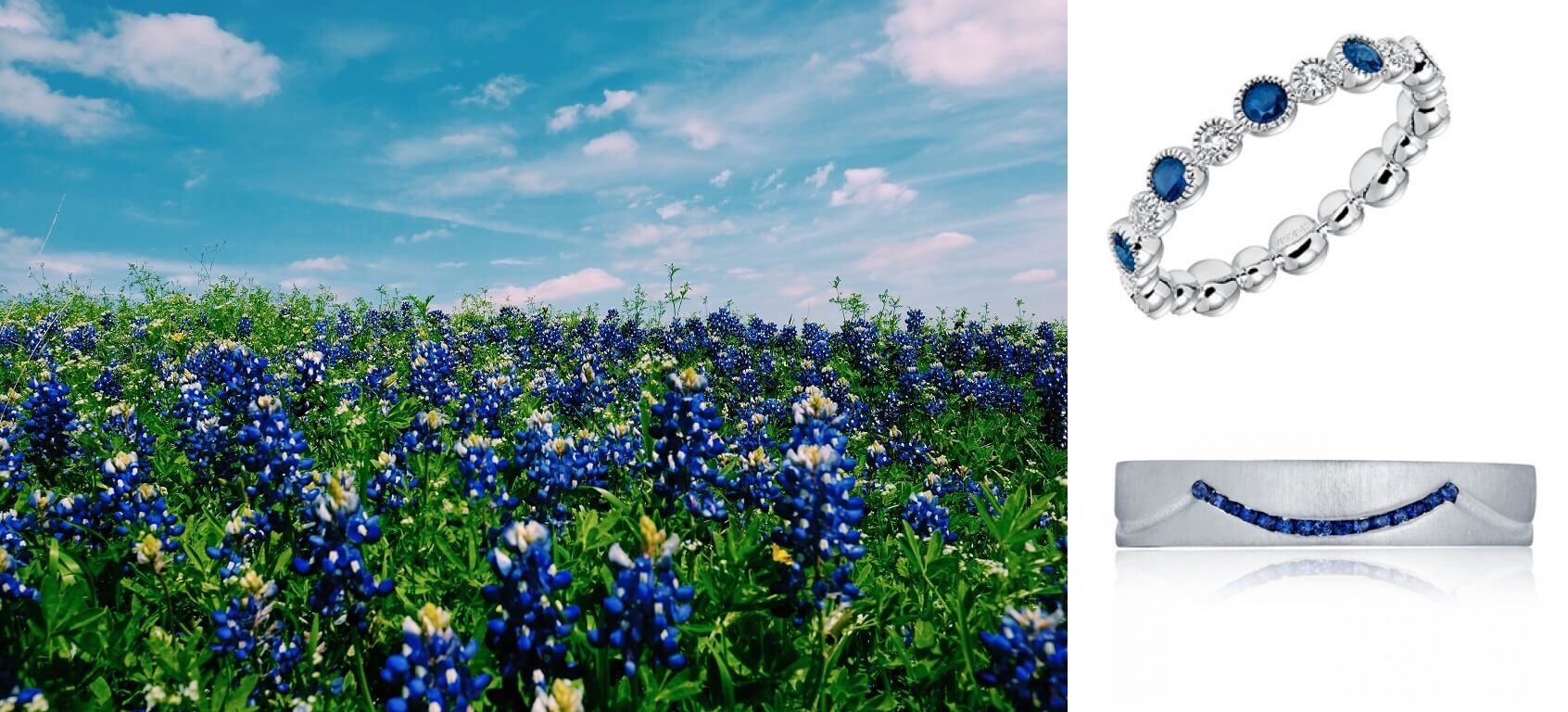 (Pictured: ArtCarved Contemporary 33-V14S4W65-L and TACORI Classic Crescent 97-5BSS)
Lewis Jewelers serves Ann Arbor, Michigan, as well as the neighboring cities of nearby Detroit, Lansing, Flint, and Jackson, so it might be a bit difficult to get your hands on these brilliant sea-blue Texas bluebells for your wedding.
However, if you do, we suggest wedding bands from some of our showroom favorites, ArtCarved and TACORI. The two designers make for a ravishing pairing of blue-accented rings.
The piece we selected, the Contemporary 33-V14S4W65-L from the Contemporary collection from ArtCarved, alternates round cut white diamonds and sapphires on an eternity band of 14-karat white gold, making for a playful pop of color that pairs well with the charming Texan flowers.
Our area grooms can enjoy the clean and understated platinum band, in which 0.12 carats of channel set sapphire add a note of color. Other TACORI men?s wedding bands take advantage of different styles, like the TACORI Sculpted Crescent line, which utilizes carved designs and sculpted curves.
Simon G and Peter Storm Wedding Bands and Apple Blossoms

(Pictured: Simon G Modern Enchantment MR2340 and Peter Storm Fashion IR511RWBRD)
It would have been thoroughly irresponsible of us not to include Michigan?s state flower in a list of flowers for Michigan weddings! Helpfully, apple blossoms are a gorgeous and delicate flower, whose blushing, bunched appearance would add grace to any wedding.
To that end, we picked ladies? wedding bands from Simon G and Peter Storm which exemplify that same rosy allure and feminine charm as Michigan?s flower.
For a rosy stone, Simon G?s Modern Enchantment or Nocturnal Sophistication lines of wedding bands are ideal. As the only designer at Lewis Jewelers that works in pink diamonds, Simon G?s use of pink diamond side stones flutter like falling blossoms around princess and asscher cut white diamonds.
To match the tint of the apple blossom, we chose model #IR511RWBRD from Peter Storm?s collection of Fashion wedding bands, which displays a delicate pattern of falling leaves and petals made from 18-karat rose gold. Designed with both white and colored diamonds in pave and prong settings, this band has the right shine and color to match a bouquet of apple blossoms!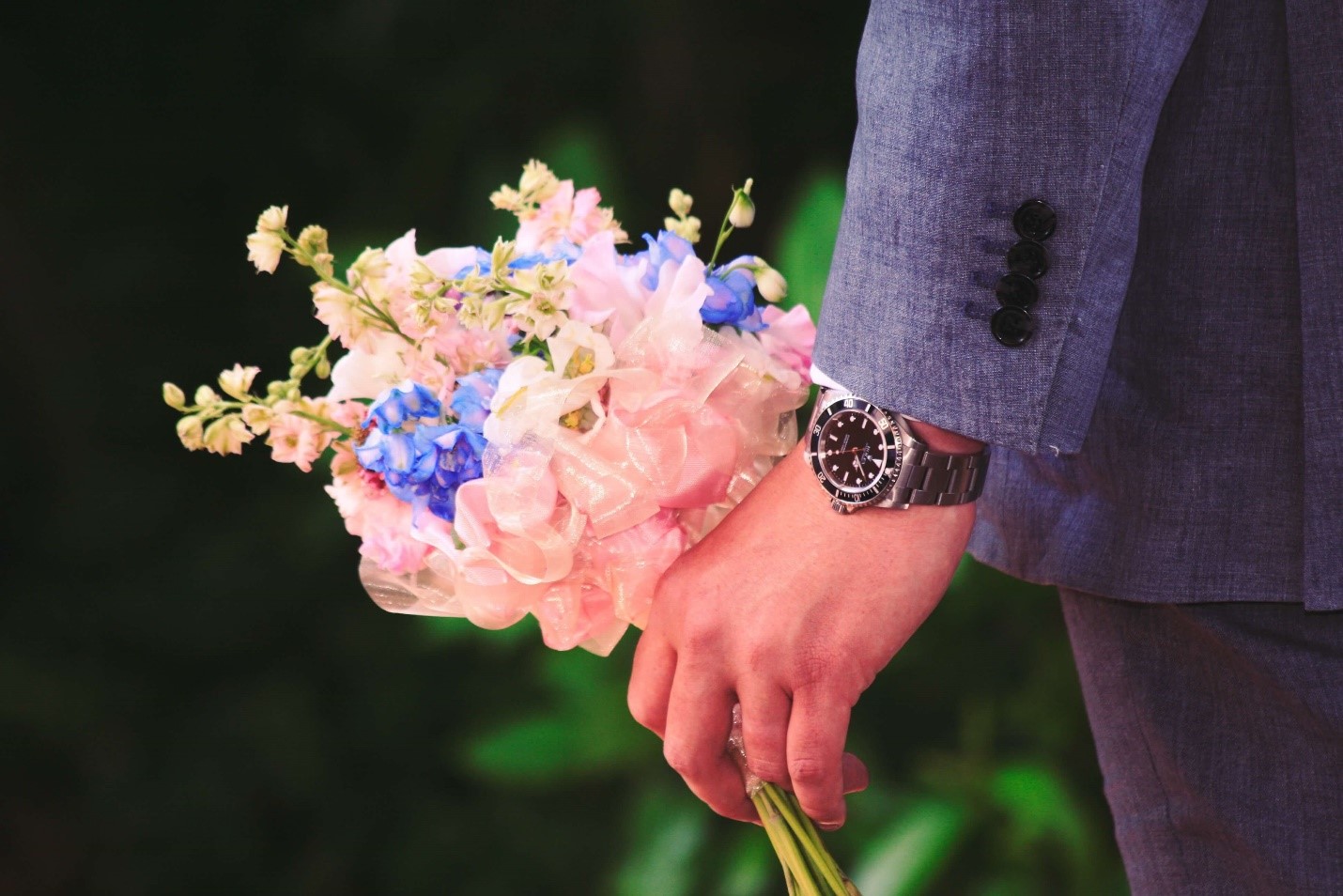 Shop With Us!
Offering designer wedding bands, engagement rings, fine fashion jewelry, and Swiss-quality timepieces from the most respected designers in the industry, as well as thousands of GIA-certified loose diamonds, Lewis Jewelers should be your first stop when picking jewelry to match with your perfect engagement, wedding, and anniversaries afterwards. Also, for those in need of jewelry services, Lewis Jewelers brings its customers in-house repairs, engravings, and the on-site ability to create the custom pieces of your dreams.
Get in touch with us at (734) 994-5111, visit LewisJewelers.com, or visit us in-person at our Ann Arbor, Michigan showroom today for more information on our entire collection of bridal jewelry pieces!