4 Easy Tips on Keeping Your Pearl Jewelry Clean for Years to Come
February 7th, 2019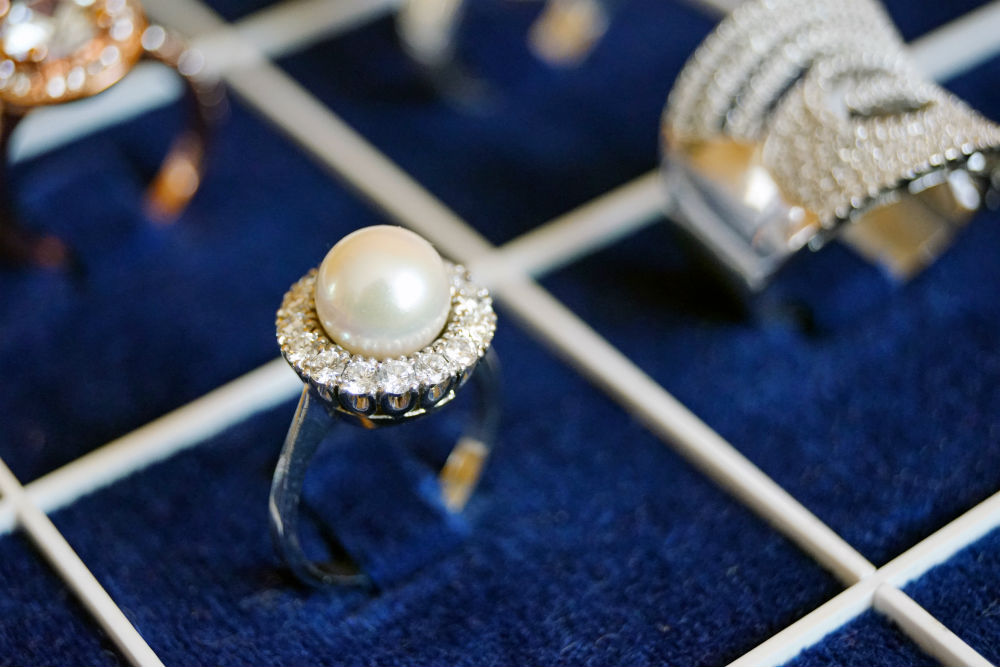 Pearls are rightfully known as a jewel—they?re glimmering, precious, and an artistic accompaniment for metals like gold. But while non-organic stones are made from rocks crafted over millions of years of heat and pressure, pearls are made by oysters over the span of 24 to 84 months, and they?re nothing more than a delicate assemblage of calcium carbonate, or as it?s commonly known in another form: chalk.
The chemicals that are used to clean stones like diamonds and sapphires, like simple homemade combinations of vinegar and baking soda, would cause a pearl to melt!
So today, Lewis Jewelers is providing a quick list of ways to keep your pearls? silky luster shining for decades to come:
Wear Your Pearls
The simplest (and most enjoyable way) to keep your pearls perfect is to wear them frequently. As an organic jewel, they do best when they?re exposed to skin oils that keep them moisturized. But at the same time, sweat, hairspray, perfume, and soaps can do long-term damage to a pearl. So, to maintain the best of both worlds, wear your pearls frequently, but gently wipe them with a warm, damp, soft cloth, avoiding the silk threads holding the pearls together.
Keep a Dedicated Storage Space
So, let?s say you?ve purchased a new Marco Bicego pearl ring from the Jaipur collection. How can you store it to keep it from being damaged? Keep in mind that because pearls are so soft, they can be chipped and scratched by being rubbed against gold or diamonds. We suggest keeping a separate, fabric-lined box in which you can store your new pearl treasure.
Inspect Them Regularly
If your pearls are on silk strands, the threads will get dirty, stretched, and weak over time. This will naturally put your pearls at risk of falling. Also, if you have a piece of jewelry in which a pearl is clasped or screwed in, such as several of the elegant charms from Rembrandt Charms, the clasp or screw can weaken over time. Check the strands and metal clasps regularly to see if your pearl is at risk of falling.
Specialist Care
Professionals have the tools, chemicals, and expertise to keep your pearl jewelry intact and polished. Your new pearl necklace or Stuller pearl fashion ring is radiant on its own, but you need to sometimes have a professional clean it for the same reason you have your favorite evening dress dry-cleaned. We?re pleased to add that Lewis Jewelers has 4 master jewelers on staff, who share over 100 years of experience. Our pearl jewelry maintenance and expert repairs are second to none.
If you?re interested in learning more about pearl jewelry or the repair services that we offer at Lewis Jewelers, contact us at 734-994-5111 or visit our Ann Arbor, Michigan showroom today!