Lewis Jewelers? Guide to Finding the Perfect Mother?s Day Gift
May 1st, 2019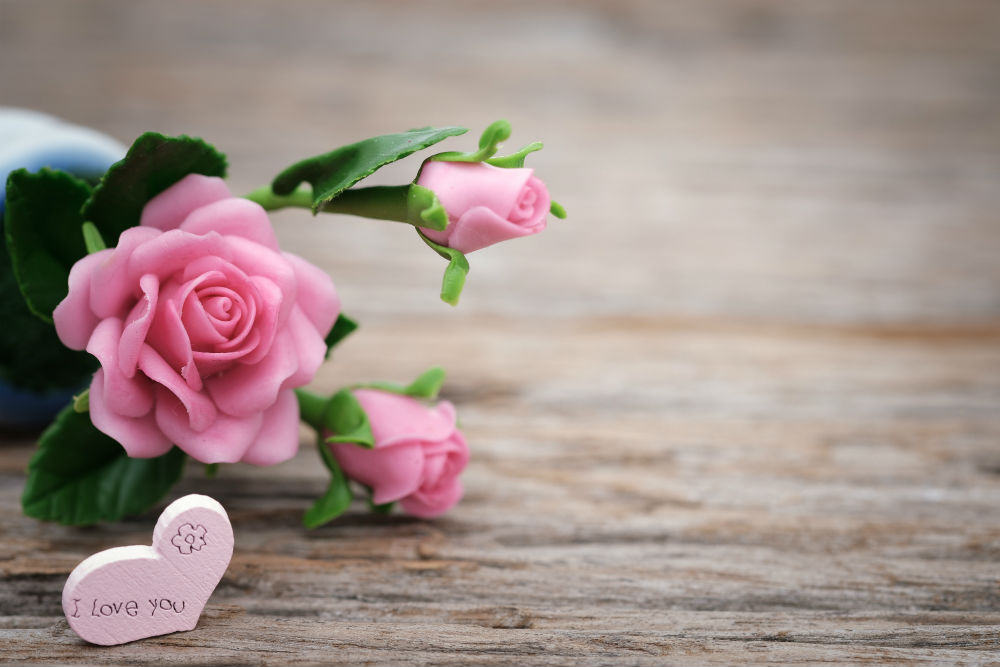 Shopping for jewelry can be a daunting experience, especially if it?s your first time choosing jewelry for a loved one. On Mother?s Day, selecting the right piece of luxury jewelry can be even more hectic and stress-inducing, but this handy Mother?s Day gift guide gives you plenty of luxurious and sparkling gift ideas that your mom will love.
Choose from a diamond-studded sparkling fashion ring in sterling silver to a timeless pearl necklace as a Mother?s Day gift. Luxury jewelry can even be engraved or customized to make the gift more personal and thoughtful.
How to Find the Perfect Mother?s Day Gift
There are countless styles and jewelry designers that make awe-inspiring and breathtaking pieces. The Mother?s Day gift you choose depends on your loved one?s specific fashion sense. Ask yourself: How often does she wear jewelry? What types of jewelry does she wear? What are her favorite colors? Are they big statement pieces or delicate items?
Don?t be afraid to ask for help from friends and family who may know her style a little bit better. Any piece of jewelry you give your mom or someone you love like a mom will be appreciated, but isn?t it better when it?s a piece she?ll cherish forever? This Mother?s Day gift guide will give you gift ideas that your mom will adore and wear for years to come.
A Sparkling Monogram Pendant Necklace
Personal Mother?s Day gifts are gifts that incorporate a unique aspect of the person into the object. This Mother?s Day, give your mom a sleek and elegant monogram necklace from TACORI. Necklaces are a timeless gift that accentuates any outfit. TACORI incorporates a gorgeous and delicate monogram in every letter of the alphabet, perfect for the mom that deserves it all.
Choose from 18K rose or yellow gold for a contemporary-meets-classic look or opt for the sterling silver or white gold variety for a steely look. The radiant monogram pendant is adorned with round diamond stones lining the letter and frame of the pendant. A delicate, but sturdy chain holds the piece together wherever your mom takes it.
Brilliant Diamond Drop Earrings
Earrings may come in a small package, but they?re one of the most adored Mother?s Day gifts. Earrings can hold a surprising amount of shining diamonds.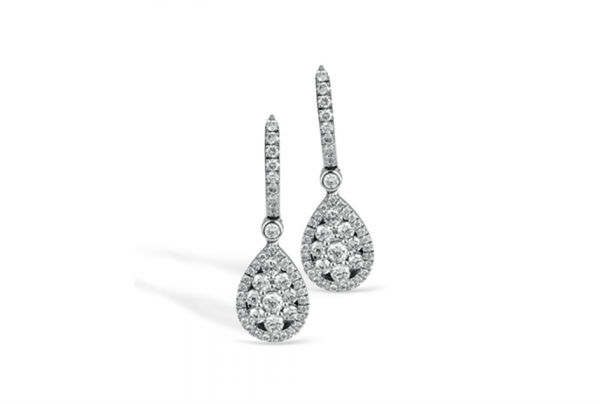 For earring-loving moms, Simon G?s Modern Enchantment line carries classic and traditional earrings for a glamorous and chic look. These Simon G Modern Enchantment earrings come in 18K white gold and feature round diamonds on a pave and prong setting.
The drop earrings come in a sparkling teardrop design that looks exquisite paired with white gold. Every inch of these earrings is covered in diamonds. Your mom will love this diamond statement piece in her jewelry collection.
An Angular and Contemporary Bracelet

A Mother?s Day gift guide wouldn?t be complete without a classic luxury bracelet. Bracelets are an easy and safe choice that every mom will love. They can be worn with other bracelets or alone. Michael M?s bracelet is a standout Mother?s Day gift for moms that have fun accessorizing. Grab this minimalistic bracelet in 14K rose, white, or yellow gold.
Look closely and you?ll notice the v-shape on the ring has brilliant round diamonds on a prong setting, highlighting the polish of the metal and the dazzling nature of the diamonds. This bracelet is ideal for the mom who is always on the lookout for the newest trends.
A Timeless Diamond Fashion Ring
Give your mom the gift of style with a classic diamond fashion ring. Fashion rings infuse personality and pizzazz into any outfit. This Hearts on Fire is a prime example of a ring that incorporates innovative design features and traditional round diamonds. The ring?s platinum construction is durable and impeccable.
It?s simple in nature, but features captivating curves and diamond clusters that give the fashion ring a distinct and feminine charm. The ring?s look almost resembles a delicate floral wreath. Pair this gift with a colorful bouquet and you?re set.
Find Mother?s Day Gifts and More at Lewis Jewelers
Any gift in this Mother?s Day gift guide will leave your mom speechless. Find these Mother?s Day gift ideas and more at Lewis Jewelers in Ann Arbor, Michigan. Lewis Jewelers has repair and appraisal services as well as financing and insurance options to make sure you give your mom the perfect Mother?s Day gift.
Visit our showroom to check out the pieces in person and ask our expert staff for guidance on buying luxury jewelry!