Spotlight on Hearts On Fire Fashion
July 1st, 2020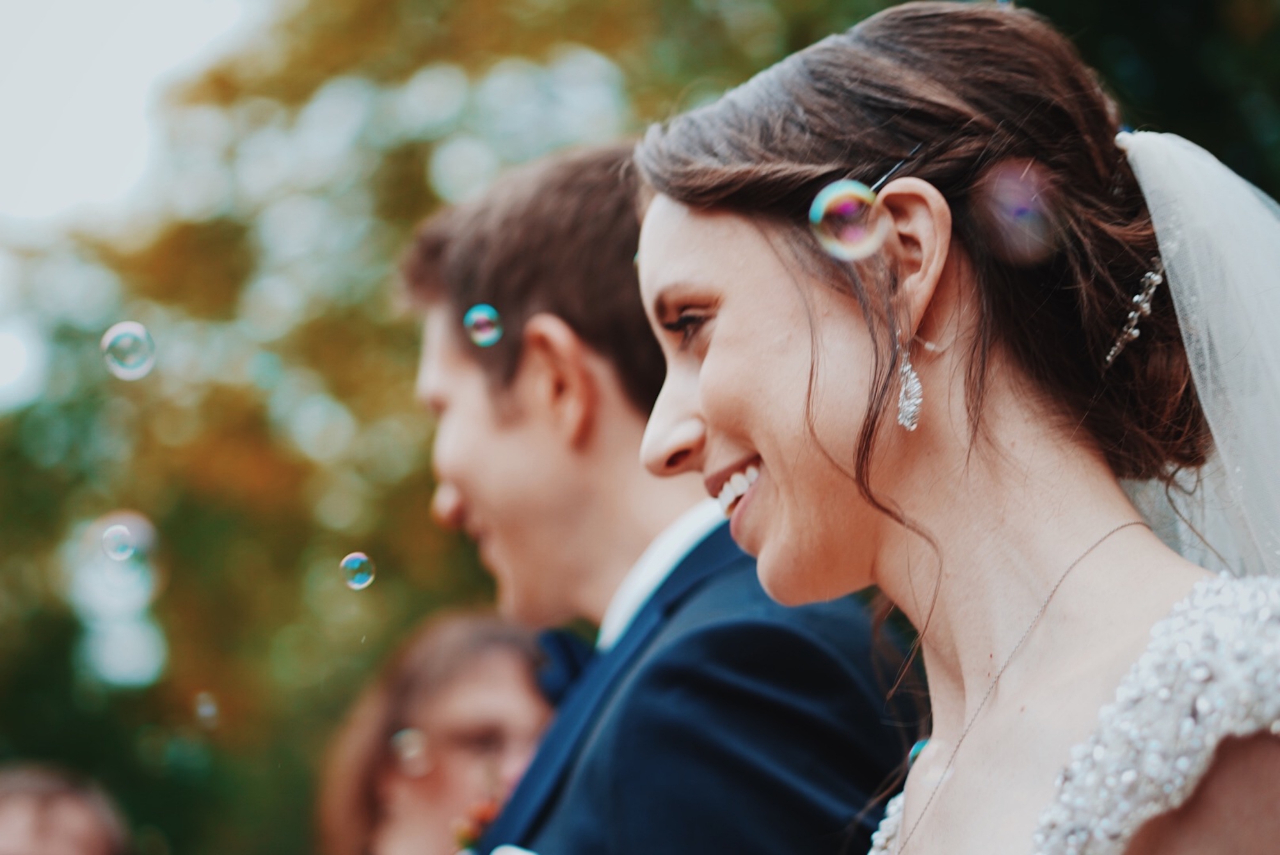 Fashion jewelry is meant to spice up your everyday wardrobe and showcase your unique personality. Hearts On Fire makes it easy to express yourself with breathtaking jewelry accessories such as fashion rings, earrings, necklaces, and bracelets.
Hearts On Fire: Blazing Style
Hearts On Fire has lit a burning passion for jewelry in fashionistas across the world. What makes Hearts on Fire stand out among the rest is its uniquely cut diamond. It's worked tirelessly to perfect the classic diamond shape and give it more fire and brilliance. Today, its impeccably crafted diamonds can be found on more than just engagement rings and wedding bands.
Lorelei
Elegance and femininity reign supreme in the Lorelei collection of fashion rings, earrings, necklaces, and bracelets. You'll find breathtaking designs inspired by intricate lace craftsmanship. Each design is dotted with sparkling diamonds that gives the lace-like designs a mystical touch. These pieces can complement any casual or semi-casual wear.
Aerial
Hearts on Fire?s Ariel Collection pays respect to the magic and wonder of the great outdoors. Its natural inspiration comes through in the butterfly earring designs, sun halo necklace pendants, and diamond-studded fashion rings. Embrace the weightless and limitless feeling you'll get when wearing any piece from this fashion-forward collection.
HOF
The HOF Collection of fashion rings, necklaces, and earrings is rooted in ageless designs set in 18K white and rose gold. These pieces are brought to life with the signature HOF diamond set in three-prong, bezel, and more beautiful settings. Classic designs take a modern twist with HOF?s curves and diamond shapes.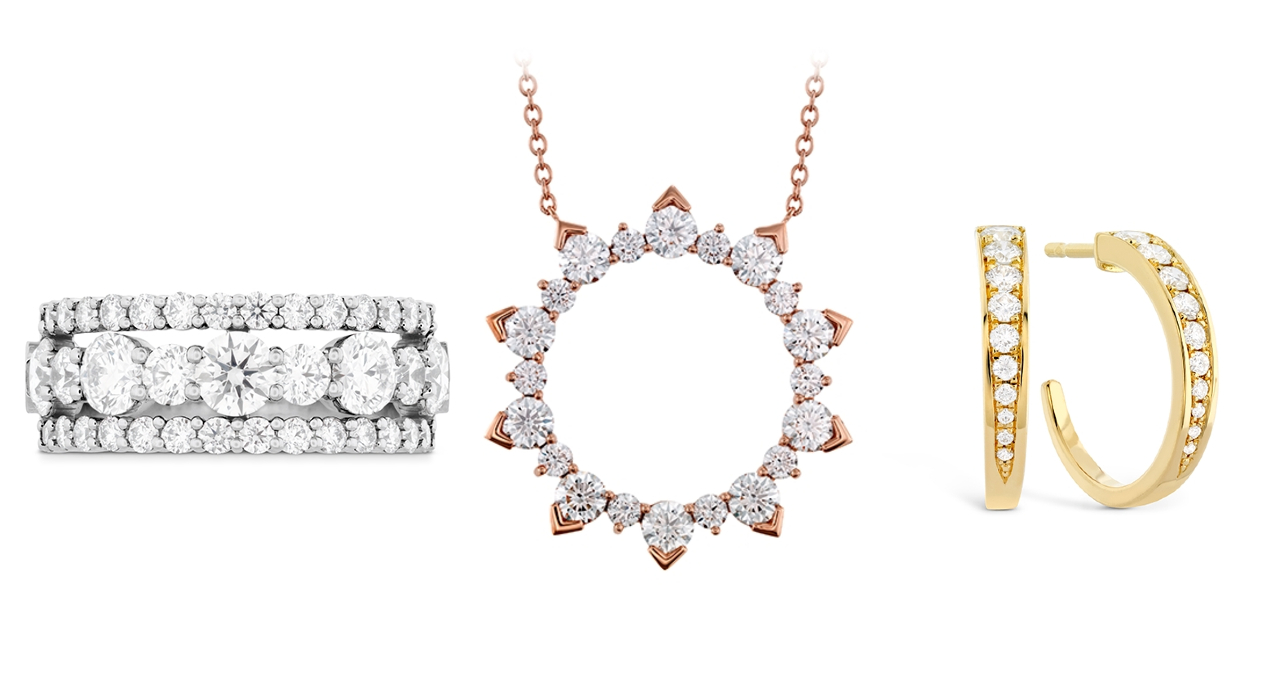 Triplicity
The Triplicity Collection caters to those with a fine eye for architecture and design. Inspired by the greatness of New York City, this collection of necklaces, fashion rings, and earrings features geometric patterns, circles, triangles, and straight lines to keep things minimalistic and classy. The Triplicity Collection gives you a statement-making peace that can bring together your entire look.
Illa
Heart On Fire?s Illa collection of earrings and necklaces contemplates the expansiveness and mystery of deep space. Delicate and bright star shapes adorn the necklace pendants and bring a graceful and elegant touch to earrings. Illa?s perfectly cut diamonds might as well be a shimmering supernova due to its extreme fire and brilliance.
Optima
360 degrees has never looked so good. Hearts On Fire?s Optima Collection is grounded in a circular design and quality metals that exhibit a radiant glow. Choose pieces in 18K yellow gold adorned with spectacular white diamonds. These round and proud pieces offer a minimalistic and staple accessory for your casual needs.
Shop Hearts On Fire at Lewis Jewelers
Lewis Jewelers carries Hearts On Fire?s most popular fashion jewelry collections. We're proud to carry them and many more refined jewelry designers. No matter what your personal style is, we're bound to have something that fits your look. Stop by our Ann Arbor Michigan jewelry store to experience world-class customer service and find a jewelry piece you'll love.