The Do?s and Don?ts of Choosing the Right Wedding Ring
March 11th, 2019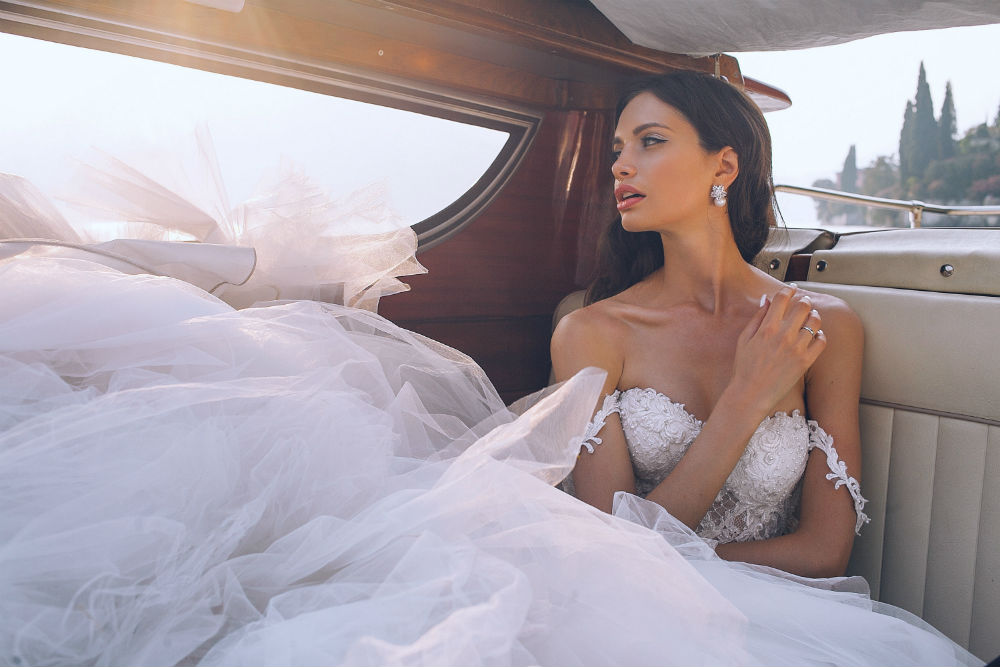 What?s the most important thing a bride and a groom can share? Aside from the love and lifelong bond that comes with marriage, a beautiful wedding ring is certainly one notable aspect of the equation. The right one can really sweep your partner off of their feet, earning you brownie points far into the future.
Wedding bands are like the proverbial cherry on top of one of the most important days in a couple?s journey together. Choosing the right wedding ring is no small matter - with a little bit of help from the experts at Lewis Jewelers, however, the perfect wedding band is well within your reach.
Things to Take Into Consideration
1. Budget
This is obviously going to be paramount when it comes to making the big decision. A wedding band is an investment ? you want to choose one that will hold its value, but that doesn?t always mean breaking the bank.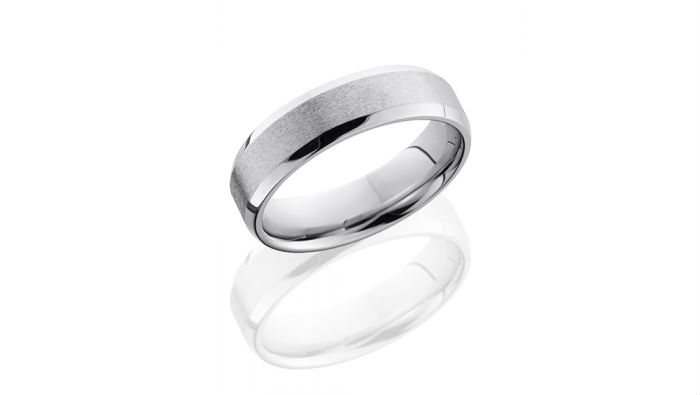 Cobalt wedding bands are stunning, especially when price point is factored in ? Lashbrook and Ritani happen to be some of our favorites when it comes to their reasonable offerings in cobalt.
2. Lifestyle
There?s a world of difference between the domestic office worker and one getting down and dirty on a daily basis. While we advise the cautious to remove their valuable wedding band while partaking in activities where it may become lost or damaged, it?s always better to play it safe and cover your bases when possible.
A stoneless wedding band (like this selection from ArtCarved) will be much less prone to catching and snagging on clothing ? with its intricate milgrain design, you won?t even miss the rock. Making sure your wedding band is the correct size for your finger is also a great way to avoid losing it day-to-day.
Don?t be so sure that just because you?re a homemaker doesn?t mean these warnings don?t pertain to your lifestyle ? washing dishes, gardening, and even going for a jog all present your wedding band ample opportunity to fall asunder.
3. Style
It?s easy to get lost with the responsibilities of adulthood looming ominously over your shoulder. Style, however, shouldn?t completely take a backseat to pragmatism.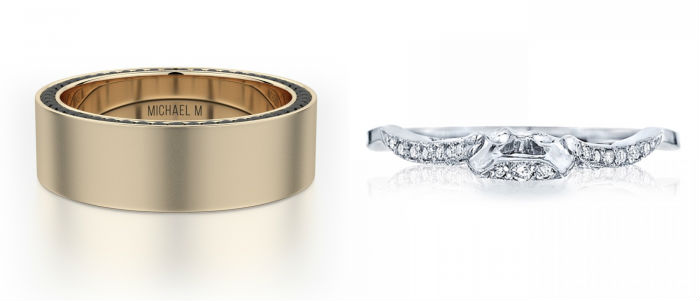 Some of our favorite designers stylistically when it comes to wedding bands? We worship at the altar of Michael M for both men and women ? this matte gold men?s wedding band is a top contender in our books. The delicate offerings of TACORI are also some of our best-sellers. For a gorgeous wedding band with a modern twist, the Ribbon wedding band will never disappoint.
Lewis Jewelers Makes Choosing the Right Wedding Ring Easy
No matter what you?re looking for, there?s so much to love when it comes to bridal jewelry at Lewis. We?re the number one retailer of fine jewelry in Ann Arbor, Michigan ? choosing the right wedding ring has never been easier. Whether you?re shopping for him or for her, Lewis Jewelers has got you more than covered.