Why Customize Your Ring with Lewis Jewelers?
June 14th, 2017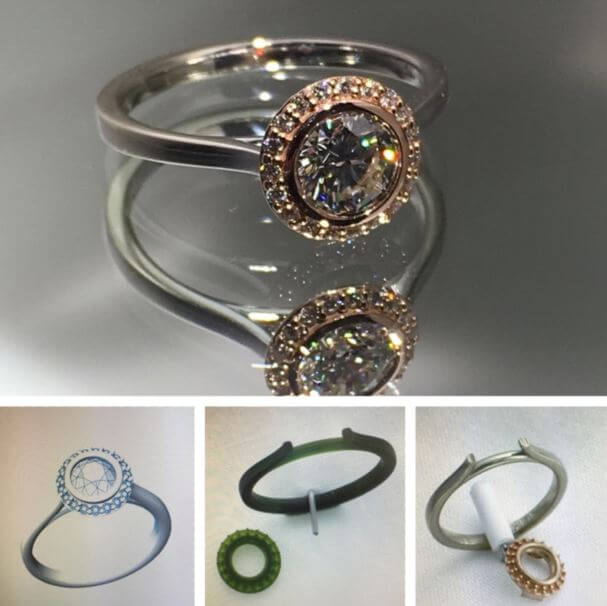 At Lewis Jewelers we are pleased to present to you, our beloved Ann Arbor, Michigan friends and neighbors some of the finest selections of bridal and fashion jewelry from today?s top designer names including ArtCarved, Forevermark, Gabriel New York, Hearts on Fire, Michael M, Omega, Simon G, TACORI, Triton, and so many others.
And as your full-service ?diamond source,? we are always excited to use our many years (over 95) of experience to help you achieve all your bridal and fashion jewelry dreams. With our custom jewelry design services and our spectacular collection of loose diamond rings available, our customers can shop with confidence and browse to find exactly what they are looking for. Using some of the most technologically advance methods, we help you create your jewelry dream right in our Ann Arbor, Michigan store.
Pros of Custom Design?
Be a Part of the Process: That?s right, since we are here to craft your design, we work together to achieve your jewelry dream. Our clients typically love the involvement part of the process and participating in every aspect of the design. By taking part in the process of making the ring, you develop a tighter bond with the jewelry item and its significance. Whether it is for an upcoming engagement, to commemorate a special occasion, or even as a gift for yourself, you will create a priceless relationship with the piece created.
One-of-a-Kind Creations: Possibly the most appealing reason to choose custom, is that you get to create exactly what you want! By being involved in the design process from start to finish, we work to comply to as many of your specifications as we can. The individual elements that go into the ring ensure that you come out with a uniquely-you piece.
From CAD, to wax, to casting, to amazing!
Consider This:
Before you come in, perhaps consider some of the following so you come in with a clear idea of what ring you would like.
Style: Popular styles for today?s bride include solitaire, three stone, halo, and sidestone rings.
Center Diamond Shape: Shop from among our loose diamonds for stunners including round, princess, emerald, cushion, marquise, pear, oval, radiant, heart, and others!
Choice of Metal: Like all important ring designs, your choice of metal is integral for the ring?s overall look. Choose between 14-karat or 18-karat white, yellow, or rose gold, platinum, or sterling silver.
Custom Jewelry Design Process at Lewis Jewelers
We try to make the design process as convenient and fun as possible for you. At Lewis Jewelers custom-designing jewelry is done in five easy steps:
1. Consultation with one of our master jewelers
2. Finding the perfect gem/diamond for your jewelry
3. C.A.D. Drawings, Wax Creation or Fabrication to ensure you get exactly what you want
4. Production
5. Finished Product!
Create With Us!
Have you been dreaming about a one-of-a-kind jewelry piece? Perhaps you have a complete sketch already drafted or simply an idea and some styles you are obsessed with? We would love to hear more. For more information about our custom jewelry design services, visit our ? Contact Us? page, call us at 877.885.3947 to speak to one of our master goldsmiths, or stop on by to our Ann Arbor, Michigan showroom to browse our collections and see what?s possible! We look forward to hearing from you.